Complaint Review:

American Institute School of Health Careers
American Institute School of Health Careers

3190 N. State Rd 7

Ft. Lauderdale, Florida

United States of America
American Institute School of Health Careers Campus President Richard McCulloch and VP Education Katherine McCulloch. This school illegally got me approved for US Financial Aid illegally and now they are trying to cover it up! Campus President Richard McCulloch and VP Education Katherine McCulloch encouraged me on ho Ft. Lauderdale, Florida
*Author of original report: American Institute School of Health Careers 3190 N. State Rd 7, Ft Lauderdale, FL 33319 Scamming Title IV Funding.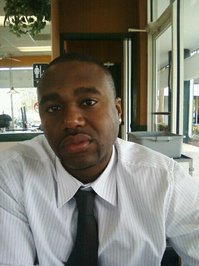 Does your business have a bad reputation?
Fix it the right way.
Corporate Advocacy Program™
Ricardo Pradel, Admissions Representative at American Institute School of Health Careers arrested 11/22/10 for phony diploma scam to students and grads. For three years from 2007 until April 2010, admissions counselor at the American InstituteSchool of Health Careers at 3190 N. State Rd 7, Lauderdale Lakes, FL, a trade college in Lauderdale Lakes located next to a pawn shop. That's where he allegedly started producing fake high school diplomas for prospective students.
Which is why Ricardo Pradel is currently under indictment by the FBI. The school is ran by a husband and wife team, Richard McCulloch, Campus President and Katherine McCulloch, VP of Education approved all students before entrance, but still have not been charged. They continue to be investigated along with all other leadership team members. How does the leadership team not know that an ilegal scam is happening at their campus?It is belived that Ricardo Pradel is being used as the scapegoat to the Federal offense.
Prosecutors claim Pradel fabricated and filed at least eleven diplomas-- some of them with names misspelled-- for American Institute School of Health Careers applicants who hadn't graduated from U.S. high school. He then helped them to apply for government financial aid using the fake diplomas, which is where the federal charges come in. The students received $156,000 in financial aid as a result of Pradel's handiwork, according to prosecutors.
The institute apparently figured out what Pradel was doing. They warned federal student aid officials and the FBI began its investigation. Pradel was indicted last week and charged with federal financial aid fraud, which carries a maximum sentence of 5 years in prison and a $20,000 fine.
Click Here to read other Ripoff Reports on American Institute School of Health Careers
Search for additional reports
If you would like to see more Rip-off Reports on this company/individual, search here:
Search Tips