Complaint Review:

Ava Fllowers
Ava Fllowers

Internet

USA
Ava Fllowers Florist Detective, I have a complaint about Avas Flowers (www.avasflowers.com and www.avasflowers.net). On the Internet, Avas Flowers goes to great lengths in pretending to be local (or at least network with local florists), but this is a scam. This week, they shipped my wife's roses in box from New Jersey to Wisconsin, and they arrived looking weathered and old. Internet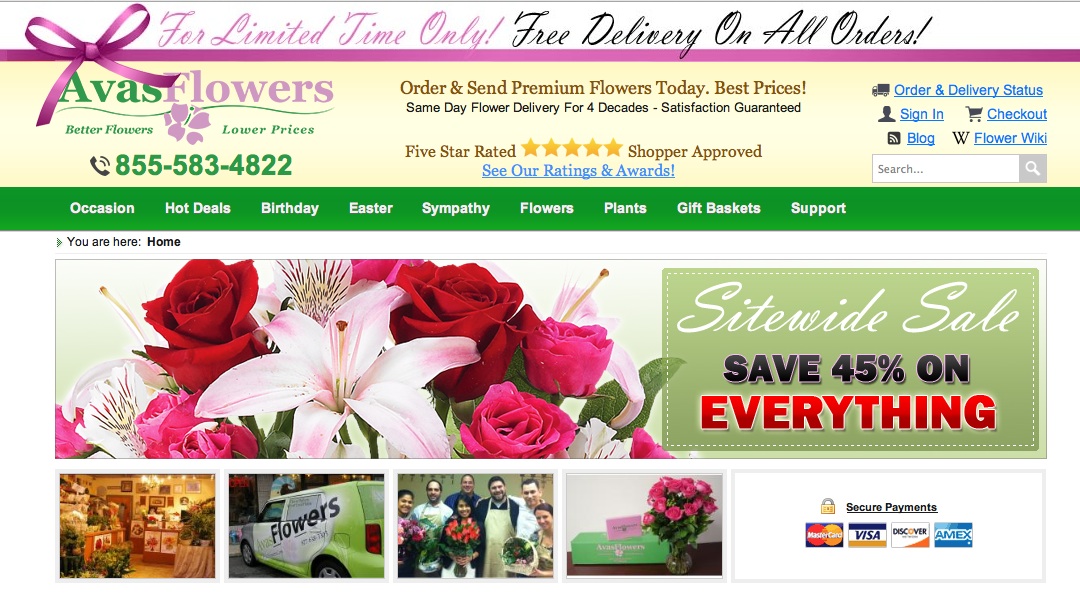 ←
Is this
Ripoff Report
About you?
Ripoff Report
A business' first
line of defense
on the Internet.
If your business is
willing to make a
commitment to
customer satisfaction
Click here now..
Does your business have a bad reputation?
Fix it the right way.
Corporate Advocacy Program™
I have a complaint about Avas Flowers (www.avasflowers.com and www.avasflowers.net). On the Internet, Avas Flowers goes to great lengths in pretending to be local (or at least network with local florists), but this is a scam. This week, they shipped my wife's roses in box from New Jersey to Wisconsin, and they arrived looking weathered and old.
Click Here to read other Ripoff Reports on Ava Fllowers
Search for additional reports
If you would like to see more Rip-off Reports on this company/individual, search here:
Search Tips

Advertisers above have met our
strict standards for business conduct.