Complaint Review:

Corrupt gay custom officer of Manila Central Post Office window 124 / Custom fee scam syndicate of Manila Post Office window 124
Corrupt gay custom officer of Manila Central Post Office window 124 / Custom fee scam syndicate of Manila Post Office window 124

malate

Internet

United States of America
Corrupt gay custom officer of Manila Central Post Office window 124 / Custom fee scam syndicate of Manila Post Office window 124 Warren V.Nantes Custom fee scam of Manila Post Office window 124 / corrupt f***ing gay custom officer of Manila Central Post Office window 124 Malate , Internet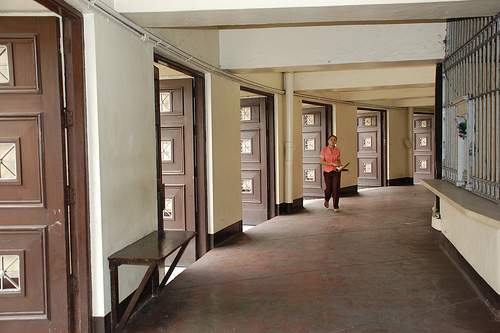 ←
Is this
Ripoff Report
About you?
Ripoff Report
A business' first
line of defense
on the Internet.
If your business is
willing to make a
commitment to
customer satisfaction
Click here now..
Does your business have a bad reputation?
Fix it the right way.
Corporate Advocacy Program™
Beware of those corrupt gay custom officer of manila central post office window 124 they are liar and cheater who cheat and ripped people hard earned money they are worse than a vampire who really suck your blood

I received the notification card from Philpost yesterday the package is in the Philpost office along the Domestic Road (Pasay, Philippines) and that i should pick it up there though I expected that they will deliver it to my house (The hotline that i called told me that they dont have enough logistic assets to do so). Rode a taxi on my way there and gave the Philpost grumpy grandmas my tracking number then told me to wait for the grumpy grandpas to call my name. It didnt take that long for my turn. They opened the package in front of me and there they are My precious Dranei Paladin and my Gnome Warrior collectibles. Included in the package was a photocopy of the Play-Asia invoice that the customs official inspected and almost automatically, i was told that i had to pay importation taxes for them. [continued below]....
..... The amount that the customs officer calculated (out of her head) is PHP 1,406.00 tax which is around US $30-ish. And the Shipping fee that i already paid for with my transaction with Playasia is included in the computation slip (Not sure if its included in the computation itself, but with the bad penmanship,yes it was written on a scratch paper, its almost impossible to tell.). I only had 1,000 PHP with me so i asked them if i can pay via credit card (which was also a bad idea for me, but it was an act of desperation to get my precious-es) but i was told that they only accept cash. looks like i have to go half-day on office again tomorrow because they dont entertain shipment reception during weekends. I dunno if the computatuon importation fees for my order was legit or if there was some sort of corruption involved, but one lesson i learned from this : DONT order via EMS when you live in the Philippines, whos shipment gets dropped to Philpost, customs and eventually corruption. If you did, you are not alone just check ebay discussions, apparently this has been the case for Thousands who ordered stuff online. Most of them got spared, though. from the discussions, theres only 10% chance of getting snaked by customs. Depends if the customs office already met their quota. Btw. I am ordering a GTX280 this week and it would cost me approx USD $450.00, i hope the customs official wont go greedy-mode on me again. Spend for courier (UPS) rather than get robbed by customs Ask if they (stupid people at customs) have a breakdown of cost (equivalent to Taripa in Jeepneys) so you can validate their total claim and what exactly have you been taxed on. Im pretty sure 80% of what theyre asking you to pay is an Im-hungry-I-need-Mcdonalds-from-this-kid-with-collectibles tax

Click Here to read other Ripoff Reports on Corrupt gay custom officer of Manila Central Post Office window 124 / Custom fee scam syndicate of Manila Post Office window 124
Search for additional reports
If you would like to see more Rip-off Reports on this company/individual, search here:
Search Tips