Complaint Review:

Cupu style

Cupu style I ordered a pair of boots on December 3. Instantly upon ordering, funds were removed from my Paypal account. On December 11, my items was still not shipped so I sent an email to require about it. I did not receive a response. PayPal has also sent messages to which there have been no response. I believe this is still an open claims case with PayPal but 27 days from ordering, I have not received my item, nor have had a refund, nor even a response to my questions about my order. I believe the website is a scam. Internet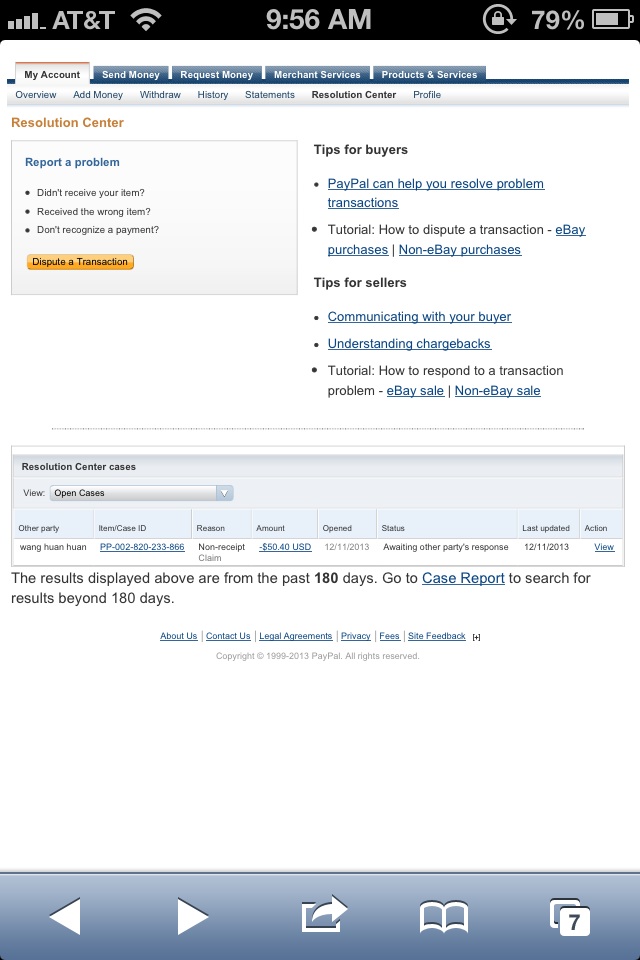 ←
Is this
Ripoff Report
About you?
Ripoff Report
A businesses first
line of defense on
the Internet.
If your business
willing to make a
commitment to
customer satisfaction
Click here now..
I ordered a pair of boots via website on December 3, 2013. Upon ordering, funds were immediately removed from my Paypalaccount. A week later I required as to why my item has not been sent. I did not receive a response. I tried two more times to contact this company. PayPal has alrw sent messages and have also received no response. It is now 27 days since ordering and I have not received my item, nor refund, nor a response to my questions. I have discovered that this is a non- US site and an "unverified" source received my payment. I believe this website is a scam.
Click Here to read other Ripoff Reports on Cupu style
Search for additional reports
If you would like to see more Rip-off Reports on this company/individual, search here:
Search Tips
Advertisers above have met our
strict standards for business conduct.