Complaint Review:

Dockland TeleCom Limited
Dockland TeleCom Limited

Internet, New York

USA
Dockland TeleCom Limited Dockland TeleCom Limited (DTL) http://www.docklandtelecom.net/ is fack company which is involve in lot of in immoral activities. New York New York
*Author of original report: Dockland TeleCom involve in lot of in immoral activities.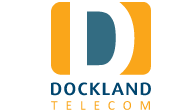 Does your business have a bad reputation?
Fix it the right way.
Corporate Advocacy Program™
Dockland TeleCom Limited (DTL) http://www.docklandtelecom.net/ is fack company which is involve in lot of in immoral activities.
They have bluffed with many companies and they cannot fulfill their commitment. They have done immoral activities for my business and i am advising to all business person, please beware to this company.
Click Here to read other Ripoff Reports on Dockland TeleCom Limited
Search for additional reports
If you would like to see more Rip-off Reports on this company/individual, search here:
Search Tips
Advertisers above have met our
strict standards for business conduct.