Complaint Review:

First Amerigo Incorporated David Cooper John Williams Bryan Christopher Moon Joel Dumont
First Amerigo Incorporated David Cooper John Williams Bryan Christopher Moon Joel Dumont

324 Edinburgh St

Tacoma, Washington

USA
First Amerigo Incorporated David Cooper John Williams Bryan Christopher Moon Joel Dumont First Amerigo Incorporated David Cooper John Williams Bryan Christopher Moon Joel Dumont First Amerigo said I would get a loan for $1500 and that I had bad credit and to show I could make payment I needed to buy $113 on moneypak card. I asked if this was a scam and would I get my money. He said it was not a scam and that I would get my money.Tacoma Washington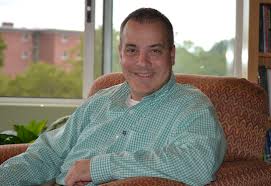 ←
Is this
Ripoff Report
About you?
Ripoff Report
A business' first
line of defense
on the Internet.
If your business is
willing to make a
commitment to
customer satisfaction
Click here now..
Does your business have a bad reputation?
Fix it the right way.
Corporate Advocacy Program™
First Amerigo called me and told me I got approve for $1500 and since I have bad credit that I need to show I can make payment so I have to put $113 on a money pak to show I have money to make my payments. Then I called to tell them the money was on the card and I didn't get any money in my account. The said my name pop up as being a freeze but they no explain what that mean. He said he was mad and then I got mad. Then I got a call from John Williams and he said he represent payday loans and that I need to pay $445.31 by 4pm or I will be arrested. He say I took money out of my account and that I am doing illegal activities. He call my work too. I asked them when I first sign up if this is a scam and they said no!!! They are LIARS!!!!
Click Here to read other Ripoff Reports on First Amerigo Incorporated David Cooper John Williams Bryan Christopher Moon Joel Dumont
Search for additional reports
If you would like to see more Rip-off Reports on this company/individual, search here:
Search Tips

Advertisers above have met our
strict standards for business conduct.