Complaint Review:

Joaquim María Tous Borràs, Bárbara Denisse Espinoza Arancibia, Amanda Trinidad Tous Espinoza, Joaquina Borrás, CHILEdestinos Ltda., Tour & Travel
Joaquim María Tous Borràs, Bárbara Denisse Espinoza Arancibia, Amanda Trinidad Tous Espinoza, Joaquina Borrás, CHILEdestinos Ltda., Tour & Travel

Anselmo Harbin 320, Miraflores Alto

Viña del Mar, Select State/Province

Chile
Joaquim María Tous Borràs, Bárbara Denisse Espinoza Arancibia, Amanda Trinidad Tous Espinoza, Joaquina Borrás, CHILEdestinos Ltda., Tour & Travel Familia de Estafadores, Truhanes, Ladrones, Engañadores, Mentirosos, Fraude, Denuncia, Reclamo Viña del Mar Valparaíso
Joaquim Maria Tous noil, Barbara Espinoza Denisse Arancibia, Trinidad Tous Amanda Espinoza, Joaquina Flocks, CHILEdestinos Ltda., Tour & Travel Family swindlers, Truhanes, thieves, deceivers, liars, fraud, complaint claims Viña del Mar and Valparaiso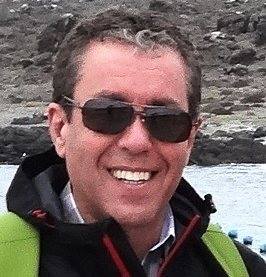 ←
Is this
Ripoff Report
About you?
Ripoff Report
A businesses first
line of defense on
the Internet.
If your business
willing to make a
commitment to
customer satisfaction
Click here now..
Hay muchas denuncias contra estas personas en España y Chile. Esta familia tiene negocios turísticas bajo los nombres CHILEdestinos Ltda. (www.chiledestinos.cl) y Tour & Travel (www.tourtravel.cl). Sólo se acepta pagos por transferencia bancaria. Van a prometer que todos los arreglos del viaje son listos pero ten cuidado....todas las promesas son mentiras. Las correspondencias parecen profesional y respetable pero va a alcanzar al punto que no recibirá ningún respuesta. Las llamadas no serán atendidas. No tienen licencia de tour operador en Chile. No confie en ellos! Vea sus fotos.
There are many complaints against them in Spain and Chile. [continued below]....
..... This family has tourism business under the names CHILEdestinos Ltda (www.chiledestinos.cl) and Tour & Travel (www.tourtravel.cl). Only payment by bank transfer is accepted. They will promise that all travel arrangements are ready but beware .... all the promises are lies. The maps look professional and respectable but will reach the point that you will not receive any response. Calls will not be answered. No licensed tour operator in Chile. Do not trust them! See the photos.
Click Here to read other Ripoff Reports on Joaquim María Tous Borràs, Bárbara Denisse Espinoza Arancibia, Amanda Trinidad Tous Espinoza, Joaquina Borrás, CHILEdestinos Ltda., Tour & Travel
Search for additional reports
If you would like to see more Rip-off Reports on this company/individual, search here:
Search Tips
Advertisers above have met our
strict standards for business conduct.