Complaint Review:

Mike Jesowshek Cordaq Elites Click Media Adspire Rockstar Alliance Media
Mike Jesowshek Cordaq Elites Click Media Adspire Rockstar Alliance Media

Milwaukee, Wisconsin

USA
Mike Jesowshek Cordaq Elites Click Media Adspire Rockstar Alliance Media Rockstar Alliance Media, Mike Jesowshek, Cordaq, Elites Click Media, Adspire ,Rockstar Alliance Media SCAM SCAMMER, Mike Jesowshek SCAM, Elites Click Media SCAM, THIEFS! Milwaukee Wisconsin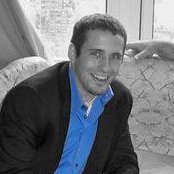 ←
Is this
Ripoff Report
About you?
Ripoff Report
A businesses first
line of defense on
the Internet.
If your business
willing to make a
commitment to
customer satisfaction
Click here now..
Known SCAMMER. The Mike Jesowshek is a scammer who stole thousands from investors in every company he tried to start, then was fired from the TSB Bank where he was charged with Felony Theft. BE AWARE OF THIS GUY!
Click Here to read other Ripoff Reports on Mike Jesowshek Cordaq Elites Click Media Adspire Rockstar Alliance Media
Search for additional reports
If you would like to see more Rip-off Reports on this company/individual, search here:
Search Tips
Advertisers above have met our
strict standards for business conduct.