Complaint Review:

*NOTICE: July 13, 2014: RIPOFF REPORT LAUNCHES FULL INVESTIGATION!!! Sac County Iowa Prosecutor's Allegations Warrant Unprecedented Action from Ripoffreport.com regarding Darren Meade Posts....Google-Cide Exposed By The Man Who Knew Too Much, Darren Meade threatened and life in danger - SEO Reputation Management dark side
*NOTICE: July 13, 2014: RIPOFF REPORT LAUNCHES FULL INVESTIGATION!!! Sac County Iowa Prosecutor's Allegations Warrant Unprecedented Action from Ripoffreport.com regarding Darren Meade Posts....Google-Cide Exposed By The Man Who Knew Too Much, Darren Meade threatened and life in danger - SEO Reputation Management dark side

3197 B Airport Loop Drive

Nationwide

United States of America
*NOTICE: July 13, 2014: Ripoff Report Launches Full Investigation!!! Sac County Iowa Prosecutor'sAllegations Warrant Unprecedented Action from Ripoffreport.com regarding Darren Meade Posts......Google-Cide Exposed By The Man Who Knew Too Much, Darren Meade. Adam Stuart Zuckerman, Michael Roberts, Paul Portelli of Rexxfield & Matthew Cooke of RemoveYourName.com censored the Internet to silence the voice of victims world-wide by removing personal blogs and functionality of the Internet controlled by hackers disguised as Online Reputation Management and SEO companies, censorship of the Internet (google-cide) available for hire, victims lose voice on cons, First Amendment Rights Costa Mesa, Nationwide Internet
*REBUTTAL Owner of company: MASS CLEANSING
*Consumer Comment: Desperate mom exploited and traumatized
*UPDATE EX-employee responds: Here is what happens if you word for Michael Roberts and Rexxfield.com
*Consumer Comment: And yet
*UPDATE EX-employee responds: Rexxfield, Nathan Shrewsbury, businessreputationrepair.com and Paul Portelli
*Consumer Comment: Wow
*Consumer Suggestion: Victim of FOX 5 Las Vegas...The Cyber Terrorism Grew Worse After We Contacted Rexxfield
*General Comment: i think this is ridiculous. there are more important issues such as frauds who say they are experst in their field when there is no viable filed and they sound so stupid
*Consumer Comment: Fox 5 Las Vegas Rexxfield / Suicide Because of Michael Roberts
*Consumer Suggestion: Fox 5 Las Vegas - Fox 11 Los Angeles - Causing Suicide By Promoting Rexxfield
*Author of original report: Rexxfield Fraud - Evidence Manufactured by Michael Roberts, Adam Zuckerman, Paul Portelli and Ryan Page. False Police Report filed with Costa Mesa Police, Google-Cide shakedown next.
*Consumer Comment: FOX NEWS SCAM, TWENTIETH CENTURY FOX CORPORATION IS PART OF THE FEDERAL RESERVE.........
*Consumer Comment: Fraud Factory - Matthew G. Cooke and Reputation Defender = Rexxfield, Ryan Steven Page, Aaron Thomas, Adam Stuart Zuckerman, Paul Anthony Portelli, Michael Ross Roberts, Reputation Management
*Consumer Comment: LOL @ YOU SILLY INTERNET THUGS!
*Author of original report: Rexxfield: 'Masters of Spin' Adam Stuart Zuckerman, Michael Ross Roberts and Paul Portelli conspire to avoid criminal prosecution. | Roberts will claim he was setting up Zuckerman and therefore his words are not indicative of his intent. Then he will claim it was Matthew Cooke whom did the hacking. | Paul Portelli will claim he was boasting on the tapes and his words are not indicative of his intent
*UPDATE EX-employee responds: Harassment and threats by Adam Stuart Zuckerman
←
Is this
Ripoff Report
About you?
Ripoff Report
A business' first
line of defense
on the Internet.
If your business is
willing to make a
commitment to
customer satisfaction
Click here now..
Does your business have a bad reputation?
Fix it the right way.
Corporate Advocacy Program™
*NOTICE July 13, 2014: Ripoff Report Launches Full Investigation!!! Sac County Iowa Prosecutor'sAllegations Warrant Unprecedented Action from Ripoffreport.com regarding Darren Meade Posts.

RipoffReport.com will thoroughly investigate allegations presented in a 124 page affidavit by County Prosecutor Ben Smith of Sac County Iowa. Smith alleged under penalty of perjury that Darren Meade authored and posted false reports on RipoffReport.com about at least four specific people. If RipoffReport.com's investigation reveals that any of the allegations made in any post about those witnesses contain false statements of fact, the false facts will be redacted from the postings. "We will get to the bottom of Ben Smith's allegations and publish the evidence and conclusions," states Ripoff Report Editor and Founder Ed Magedson. [continued below]....
.....
Author Darren Meade's writings (some of which are in this link list) (see email from Darren Meade) challenge the fairness and credibility of the homicide investigation, trial, murder conviction, and subsequent treatment of Iowa mother Tracy Richter at the hands of County Prosecutor Ben Smith and Michael Roberts (Rexxfield), Tracy Richter's former husband. The Previous County Prosecutor had declined to prosecute Richter, who claims to have been acting in defense of herself and her children against multiple attackers when she shot at Dustin Whede during a home invasion in December of 2001. Ed Magedson had been convinced by Meade that the shooting was morally and legally justified and that an innocent woman was imprisoned.

While County Prosecutor Smith's affidavit contains certain incorrect assertions and many material omissions, it also raises some shocking facts, sufficient to justify a full investigation by Ripoffreport into Meade's assertions and motivations.
Ripoff Report's investigation is an unprecedented action for the consumer website. Ripoff Report accepts reports from authors who certify the honesty of the content of their reports, and encourages rebuttals to provide readers with both sides of a disputed story. Generally, Ripoff Report allows the public, the courts or an independent arbitrator to judge the truth and does not do an investigation to supplement or challenge postings. Gathering evidence and passing judgment on the statements of outside authors departs from its standard practice.
County Prosecutor Smith's aggressive actions justify extraordinary measures. Smith not only states that Darren Meade's factual allegations are false, he asserts that they violate Iowa's criminal laws and that Ed Magedson knowingly conspired with Meade and others. Ed Magedson did no such thing.
County Prosecutor Smith has used the full power of his elected office in attempts to crush criticism of his prosecution and he has relied heavily on advice, information and guidance from Michael Roberts, a known liar and extortionist. Roberts was involved in a scheme to illegally hack the Ripoff Report website and Roberts attempted to sell information regarding the hack to Ripoff Report for €105,000. http://www.ripoffreport.com/lhc/common/files/MichaelRobertsRexxfieldAttemptedExtortion.pdf
As a website dedicated to providing a voice to the common person through open information and free speech rights, Ripoff Report asserts its own voice on these matters of public interest and concern, and pledges full investigation of the issues.

As progress is made with our investigation, it will be posted here as an UPDATE to this statement.

Now to the original report that was posted …

________________________________________
MY NAME IS DARREN MEADE, AND I AM A DEAD MAN. Or so I was told when I refused to go along with a so-called "reputation management" company's plan to use weapons-grade hacking technology to help fraudsters, quacks, and other scumbags avoid being exposed online.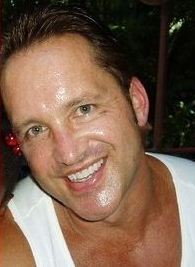 Darren Meade, Dead Man
Imagine: You're a successful cosmetic surgeon and a patient dies in your care. It's a terrible tragedy, but you've got to move on. Two years later, complaints about you begin to surface on the consumer advocacy websites, charges that you've never been accredited as a plastic surgeon, hold no surgical designation, and have no hospital privileges all of which are true, culminating in the State medical board finding you "incompetent," displaying "disgraceful, dishonorable or unprofessional" conduct in your care of five different patients, including the 32-year-old mother you left dying in your recovery room while you went out to dinner. The downward spiral accelerates when the information hits RipoffReport.com, and consequently, page 1 of Google.

What's a quack to do? If you're Behnaz Yazdanfarthe real-life Toronto physician thumb nailed above you contract with Michael Roberts and the "reputation management specialists" at Rexxfield & Think Basis who offer you a way to not just bury bad press on the search engines, but make it disappear completely. As in abracadabra. Presto.

How do I know this? We'll get to that later. The bigger question is, how is it even possible? In geek-speak, it's called a SQL injection hack. This particular variety was created to do a number of things, including the de-indexing (hiding) of specific pages from search engines.



This is a photo of young mother and wife Krista Stryland who died at the hand of Dr. Behnaz Yazdanfar of Toronto Cosmetic Clinic. Krista was left to die as Dr. Yazdanfar went to dinner. Consumers and patients began to warn others via Ripoff Report and it caused a 50% drop in revenue to herself and the Toronto Cosmetic Clinic. Dr. Yazdanfar hired a webmaster from Think Basis and paid $18,000 to Rexxfield in order to purchase the hacking code from Matthew Cooke of RemoveYourName.com to hack into and delete complaints filed on Ripoff Report



So with the click of a button, the meddlesome Ripoff Reports Dr. Yazdanfar blamed for a 50% drop in revenue were gone. At a price tag of $18,000, the magic show didn't come cheap, but the truth was far more expensive. For consumers, it's an frontal assault on our First Amendment right to speak the truth; for companies like Rexxfield, it's a veritable gold mine. A forensic audit of RipoffReport.com confirmed thousands of individual reports were removed by SQL injection attacks. Were all of them crooks with deep pockets Dr. Yazdanfar? Perhaps not, but even the conservative math is staggering.

No matter how you slice it, there is a long line of people who will pay handsomely for their own private kill-switch on Internet free speech. Even so, every good arms dealer knows if the market isn't big enough (and it never is), you have to create new ones. Rexxfield has a plan for that, using automated technology to generate defamatory content about individuals and corporations that value their reputations the bigger the better. We're talking about a whole new strain of WMDs weapons of mass defamation. Think about it: What if allegations of pedophilia were to pop up the next time you Google your name? Or obscene stories about your wife or your daughter? When we're talking about the potential ruin of your career, your marriage, or your child's future, money is no object and these predators know it. When the time is right, you'll get an email and it'll be Rexxfield to the rescue antidote in one hand, anthrax in the other.

Which brings us back to the question, how do I know all of this? It's simple: I was in the room while the plot was being hatched. I now know and can provethat Rexxfield isn't just another reputation management company: It's a bonafide criminal enterprise financed and controlled by a convicted felon by the name of Adam Stuart Zuckerman, a thug currently awaiting sentencing for his role as mastermind-turned-snitch in a $20 million equipment leasing scam..

I was recruited as the CEO of another Zuckerman-controlled entity, Progenex, from which he embezzled the funds to acquire both a controlling interest in Rexxfield and the rights to the SQL injection code. In completely unrelated news, the hacker who wrote it Matthew Cooke was the brain behind RemoveYourName.com. That is, until he sold the domain (is that all?) to the well-meaning folks at Reputation.com. Draw your own conclusions.

When I told Zuckerman I would not be involved, I was offered a six-figure bribe and an equity stake in the venture. I chose option B, tendering my resignation. Shortly thereafter, I received an audio recording wherein Zuckerman and Rexxfield operatives describe in great detail the effects a .50 caliber bullet will have on my brain should I ever go public with this information. I suppose it's mildly amusing audio if you can ignore the fact that it's coming from someone with a history of criminal violence

Look, I know I can't expect you to take my word for all this, partly because Zuckerman and the Rexxfield gang have already made good on their first threat to destroy my reputation online. Go ahead Google my name. It's mud if you don't already know me. But unfortunately for these guys, their death threats aren't the only thing I have on tape. I have the two-hour Rexxfield strategy session where Zuckerman proposes how they can extort parents over their kids' futures. Here's a taste of that sermon. I also have over 20 additional hours of recordings all consensual that tie the entire operation together. They're now hosted offshore, beyond the reach of Zuckerman's goon attorneys, backed with detailed instructions in the event of my untimely demise.

THIS IS A CALL FOR HELP. I am literally putting my life on the line to expose not just another Internet scam, but a threat against the very fabric of our society: The right to speak the truth and be heard. I only hope someone hears me before it's too late.

The Article Above & Comments Below Are My Personal Opinion and News Analysis


Copyright Notice

All audio and images used here in are in accordance with Title 17, U.S. Code section 107.

Purpose: CRITICISM, COMMENT, NEWS, REPORTING.

The full Google-Cide sermon is available here. This consensual recording was made on 1-28-2011 in Costa Mesa, California. Michael Roberts following this meeting sold 60% of Rexxfield and rights to the hacking code to Adam Stuart Zuckerman and Ryan Steven Page.

The voices in order of appearance:

1st voice Adam Stuart Zuckerman (on supervised release for Operation Lease Fleece)

2nd voice Ryan Steven Page (front man for Adam Zuckerman)

3rd voice Kirk McMahan (on supervised release for Operation Lease Fleece)

4th voice Paul Portelli (Rexxfield Employee)

5th voice Michael Ross Roberts (Rexxfield CEO and Founder)

In order to end the censorship of the Internet and return the voice to victims world-wide affected by this hack explicit details including consensually recorded audio of planning sessions, emails, signed contracts and the hacking code itself is available to any verifiable reporter.
Click Here to read other Ripoff Reports on *NOTICE: July 13, 2014: RIPOFF REPORT LAUNCHES FULL INVESTIGATION!!! Sac County Iowa Prosecutor's Allegations Warrant Unprecedented Action from Ripoffreport.com regarding Darren Meade Posts....Google-Cide Exposed By The Man Who Knew Too Much, Darren Meade threatened and life in danger - SEO Reputation Management dark side
Search for additional reports
If you would like to see more Rip-off Reports on this company/individual, search here:
Search Tips
Advertisers above have met our
strict standards for business conduct.