Complaint Review:

Paige Duke
Paige Duke

P.O. Box 2

Lancaster, South Carolina

United States of America
Paige Duke Discrimination, Wicked and Biased Racism, and Stereotyping Prejudice, (Miss Sprint Cup Winner), www.paigemduke.com, Lancaster, South Carolina
*Consumer Comment: And the list gets longer
*Author of original report: Update: Location Correction: Paige Duke is From Lancaster, South Carolina
*Consumer Comment: Dude, admit it: YOU CANNOT WRITE
*General Comment: What is your problem?
*Author of original report: Update: Location Correction: Paige Duke is From Lancaster, South Carolina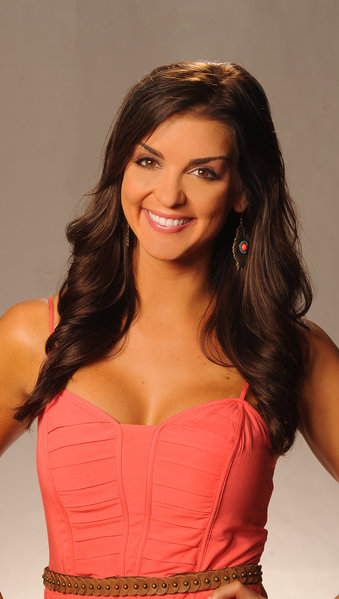 ←
Is this
Ripoff Report
About you?
Ripoff Report
A business' first
line of defense
on the Internet.
If your business is
willing to make a
commitment to
customer satisfaction
Click here now..
Does your business have a bad reputation?
Fix it the right way.
Corporate Advocacy Program™
Paige Duke also known as a Miss Sprint Cup Winner from Alabama is indeed and with most certainty perfectly described in the above title where the above title of this report says that she is full of: Discrimination, Wicked and Biased Racism, and Stereotyping Prejudice.

This great ugliness is clearly seen with this Miss Sprint Cup winner from Alabama and it is a shame and a disgrace that absolutely stains her. What makes this full of great and total ugliness has to do with the "preferential methods" used by Paige Duke.

These "preferential methods" are actually prejudicial habits and stereotyping behavior that are clearly seen where the intention is to discriminate or be prejudiced against those of other racial groups or categories especially in regard to relationship or connection intentions because those who belong to other races are worthless, valueless, and insignificant and of poor breed, stock, and quality by virtue of the color of skin they have on. [continued below]....
.....

Such prejudicial and stereotyping habits, attitude and behavior only reveal the discriminatory ugliness of Paige Duke and it is hence the reason why she must be taken note of for such prejudicial bias and prejudicial stench and shame. Anything that makes another person worthless by virtue of the racial group they belong to is definitely wrong but what Paige Duke fails to realize and take note of is that those who make others feel worthless in such a way only end up showing how worthless and valueless as bigoted and prejudiced people that they also actually are because of this kind of wicked wrongdoing that they are willing to work against others with.
Click Here to read other Ripoff Reports on Paige Duke
Search for additional reports
If you would like to see more Rip-off Reports on this company/individual, search here:
Search Tips

Advertisers above have met our
strict standards for business conduct.