Complaint Review:

Payton Smoking Hot Blondie - Waikiki - Ala Wai/Keoniana St - 1993 Ala Wai Blvd
Payton Smoking Hot Blondie - Waikiki - Ala Wai/Keoniana St - 1993 Ala Wai Blvd

1993 Ala Wai Blvd Apt 303

Honolulu, Hawaii

United States of America
Payton Smoking Hot Blondie - Waikiki - Ala Wai/Keoniana St - 1993 Ala Wai Blvd Payton Smoking Hot Blondie Money stealer, crooked, shady, s***, wh**e, drug addict Honolulu, Hawaii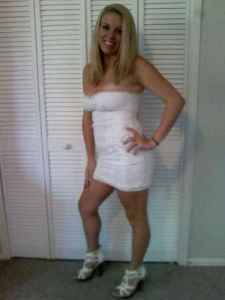 ←
Is this
Ripoff Report
About you?
Ripoff Report
A business' first
line of defense
on the Internet.
If your business is
willing to make a
commitment to
customer satisfaction
Click here now..
Does your business have a bad reputation?
Fix it the right way.
Corporate Advocacy Program™
Fellow people living on Oahu in the Waikiki area, please don't get ripped off by this b***h named payton. I know that's not her real name, but that's the name she goes by on her CL ad.
She will just steal all your cash money and run away! Don't even bother calling her.
Her picture in the ad is also NOT her! She's more fugly! She has rotten stained teeth, shabby hair, freckles all over her face, mumbles as if she was smoking crack and is very weird and shady.
She will tell you to go lie on her bed, and ask for your cash money. Then after she starts her activity, I asked her what kind of service she offered. Then I asked where she's from because it's obvious that she's from California due to her attitude and cockiness. Anyhow, she got mad with all the questioning, accused me of being a cop, and then forced me to get out of her dingy stinky apartment. Avoid this bit** at all cost!
Click Here to read other Ripoff Reports on Payton Smoking Hot Blondie - Waikiki - Ala Wai/Keoniana St - 1993 Ala Wai Blvd
Search for additional reports
If you would like to see more Rip-off Reports on this company/individual, search here:
Search Tips

Advertisers above have met our
strict standards for business conduct.