Complaint Review:

Premier BMCP Eagle Pass Joseph Sepulveda
Premier BMCP Eagle Pass Joseph Sepulveda

2126 COUNTRY OAKS DR

GARLAND, Texas

United States of America
Premier BMCP Eagle Pass Joseph Sepulveda Premier Bmcp Eagle Pass Joseph Sepulveda Premier Bmcp Eagle Pass Joseph Sepulveda GARLAND, Texas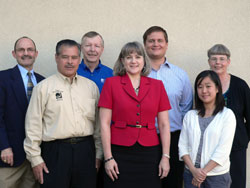 ←
Is this
Ripoff Report
About you?
Ripoff Report
A business' first
line of defense
on the Internet.
If your business is
willing to make a
commitment to
customer satisfaction
Click here now..
Does your business have a bad reputation?
Fix it the right way.
Corporate Advocacy Program™
Joseph Sepulveda At Premier Bmcp Eagle Pass is a laying to people on this about having sex with Gail Richardson. My sister tells me everything about what Joseph dose. The first time he had sex with a woman my sister divorce him. I'm help her by putting things on rip off to let people know his a layer. My sister Cirila aid me for me help. I will help her. I'm putting this picture on here again for Cirila she knows he is a Chester everyone see what he looks like with the woman he had sex with. Cirila tells me everything. I will help my. My brithday is coming up on 7/7 this is for you Cirila. I will put a picture of the house that this man Joseph Sepulveda lives at for Cirila she will tell to me to do it.This from me Arlene to my sister Cirila.
Click Here to read other Ripoff Reports on Premier BMCP Eagle Pass Joseph Sepulveda
Search for additional reports
If you would like to see more Rip-off Reports on this company/individual, search here:
Search Tips

Advertisers above have met our
strict standards for business conduct.