Complaint Review:

Premier Bmcp Eagle Pass Joseph Sepulveda & Dynamic Systems Intl. Jose A Sepulveda
Premier Bmcp Eagle Pass Joseph Sepulveda & Dynamic Systems Intl. Jose A Sepulveda

Garland, Texas

United States of America
Premier Bmcp Eagle Pass Joseph Sepulveda & Dynamic Systems Intl. Jose A Sepulveda Garland, Texas
*REBUTTAL Owner of company: Premier Bmcp Eagle Pass Cirila Porno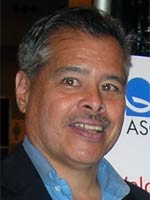 ←
Is this
Ripoff Report
About you?
Ripoff Report
A business' first
line of defense
on the Internet.
If your business is
willing to make a
commitment to
customer satisfaction
Click here now..
Does your business have a bad reputation?
Fix it the right way.
Corporate Advocacy Program™
Premier Bmcp Eagle Pass Joseph E Sepulveda is living here at 2126 Country Oaks Dr Garland Texas. His dad at Dynamic Systems Into. Jose A Sepulveda lives at 6468 Fairford Ct. Florissant Mo (3147415428). Joseph Sepulveda and I Cirila got married on June 1,1983. Joseph was 24 and I was 27 married in Dallas County. I divorce him because of him sleeping with women. We had two kids Melissa, and Michael. I remarried Joseph Sepulveda on January 4,2003 in Collin County. Joseph was 45 and I was 47.

Joseph Sepulveda is still sleeping with women to this day. With a woman at Good Shepherd Catholic in Garland Texas. Joseph Sepulveda and Jose A Sepulveda are laying about everything they say. Rose Marie Bernardez and Gimp Bernardez are my in laws they live at 118 Lucerne Crossing Ct. Ballwin Mo. (6362070271). I'm not putting with no longer no more lies. Alicia Gruspe my sister know all of it. I over hear Joseph Sepulveda talking to his dad Jose A Sepulveda about things. Joseph lies about things and makes it look like someone else dose it. He always looking for a way out. The picture is Joseph E. Sepulveda. Cirila S Gruspe


Click Here to read other Ripoff Reports on Premier Bmcp Eagle Pass Joseph Sepulveda & Dynamic Systems Intl. Jose A Sepulveda
Search for additional reports
If you would like to see more Rip-off Reports on this company/individual, search here:
Search Tips

Advertisers above have met our
strict standards for business conduct.