Complaint Review:

Rich Rosner Pittsburgh Drugs Computer Fraud Scammer Wanted 724-984-6399 Fitness
Rich Rosner Pittsburgh Drugs Computer Fraud Scammer Wanted 724-984-6399 Fitness

5302 Riverfront Drive Pittsburgh, PA 15238

Pittsburgh, Pennsylvania

United States of America
Rich Rosner Pittsburgh Drugs Computer Fraud Scammer Wanted 724-984-6399 Fitness Hi My name is Lisa, RIch Rosner Consultech is Fake - All they do is show up at events around the city and try to have sex with as many girls as they can. Dont trust them they will try to have sex wit Pittsburgh, Pennsylvania
*Consumer Comment: response from AKA Lisa LOL !
*Consumer Comment: This Report is False about Rich Rosner!!!! He is a positve person with a great heart.
*Consumer Comment: Rich Rosner
*General Comment: ISS Coastal Rebuttle
*Consumer Comment: This is completely wrong!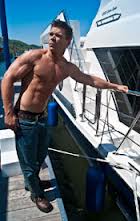 ←
Is this
Ripoff Report
About you?
Ripoff Report
A business' first
line of defense
on the Internet.
If your business is
willing to make a
commitment to
customer satisfaction
Click here now..
Does your business have a bad reputation?
Fix it the right way.
Corporate Advocacy Program™
Rich Rosner Pittsburgh Fitness Exchange is a completely fake company. He is on steroids and sells steroids to local gyms. He uses women for sex and sleeps with teddy bears. He loves trying to be the man but us girls know him now. I warn you to get tested if you have slept with him. he is the most disgusting person on this earth. - I heard he works for some company consultech to and i think its a scam as are most of his ideas. - Lisa
Click Here to read other Ripoff Reports on Rich Rosner Pittsburgh Drugs Computer Fraud Scammer Wanted 724-984-6399 Fitness
Search for additional reports
If you would like to see more Rip-off Reports on this company/individual, search here:
Search Tips

Advertisers above have met our
strict standards for business conduct.