Complaint Review:

Rome VIP Casino - DiamondVip-Casino.com - David Barzilay - BetsIncome - IgsOnline.com - Barzilay David
Rome VIP Casino - DiamondVip-Casino.com - David Barzilay - BetsIncome - IgsOnline.com - Barzilay David

Internet

Internet

United Kingdom
Rome VIP Casino - DiamondVip-Casino.com - David Barzilay - BetsIncome - IgsOnline.com - Barzilay David DiamonVIP-Casino & RomeVIPCasino Casino Scam - BetsIncome & David Barzilay Credit Card Fraud Internet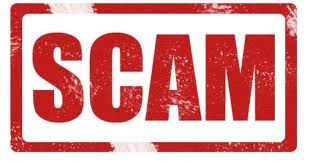 ←
Is this
Ripoff Report
About you?
Ripoff Report
A business' first
line of defense
on the Internet.
If your business is
willing to make a
commitment to
customer satisfaction
Click here now..
Does your business have a bad reputation?
Fix it the right way.
Corporate Advocacy Program™
DiamondVIP-Casino.com Scam - BetsIncome Casino Credit Card Fraud - Rome VIP Casino - David Barzilay - RomeVIPCasino.com - BetsIncome.com Negative Review - Barzilay David Fraudster - IGSOnline.com Game Fraud
I deposited $500 to RomeVIPCasino.com on Dec 10th. My credit card descriptor says WWG Online.
I won $1,200 on top of my $500, but when I went to check out, the company who operates the casino Top Game Technology refused to pay.

The cashier option in the Rome VIP Casino game didn't let me check out. [continued below]....
..... So I called them at
1-888-260-5298
and spoke to an account manager named Jay. I should note that if you check online, you will see that same telephone number is used to operate several of Top Game Technology's games.
Anyway, Jay claim that to check out, I need to win over $2,500. So I asked just to refund my $500 that I originally deposited. He refused claiming he didn't have authority, so I asked to speak to his boss.
Jay transfered me to a gent name
David Barzilay
who claimed to be in charge of operations for
Top Game Technology
and the one who handles all financial transactions for the games.
Mr. Barzilay said that his brand
RomeVIPCasino.com
and
DiamondVIP-Casino.com
are having some banking problems and promised within a week I'd get my money. He asked me to register an account with BetsIncome.com claiming that affiliate site makes it easier for him to make payouts. He also suggested that I could make lots of money by referring gamers.
It's been almost a month and every conversation turns into a different excuse. I wouldn't have made a RIP OFF REPORT if I didn't catch the guy in a flat out lie.
David originally said the problem with payment was related to some investigations relative to credit card fraud of his clients, but it was nothing to worry about. In a different conversation, he claimed he never said such a thing and that the problem with his bank being under investigation.
In the last conversation, he denied both of the above and claimed that all payments to all players and affiliates we're late cause of end of the year taxes and holidays.
Long story short, it's clear the entire operation is a fraud and I'll never see neither my original $500 or the winnings. Anyway, filed a report with my credit card agency.
Rome VIP Casino - David Barzilay - BetsIncome Casino Credit Card Scam - DiamondVIP-Casino.com Fraud - BetsIncome Casino Credit Card Fraud - RomeVIPCasino.com - BetsIncome.com Bad Reviews - Barzilay David Scammer - IGSOnline.com Game Scam
Click Here to read other Ripoff Reports on Rome VIP Casino - DiamondVip-Casino.com - David Barzilay - BetsIncome - IgsOnline.com - Barzilay David
Search for additional reports
If you would like to see more Rip-off Reports on this company/individual, search here:
Search Tips
Advertisers above have met our
strict standards for business conduct.