Complaint Review:

STEPHEN MARK HUGH BARING JONES, TEMPUS SUISSE, TEMPUS GALLERY
STEPHEN MARK HUGH BARING JONES, TEMPUS SUISSE, TEMPUS GALLERY

100 New Bond Street

Internet

United Kingdom
STEPHEN MARK HUGH BARING JONES, TEMPUS SUISSE, TEMPUS GALLERY THEFT, SCAM, Stephen Mark Hughes Baring (Jones), Tempus Suisse, Tempus Gallery, Baring Xavier, Qoxo, art_and_watches, Domain80, Click Tempus, Tempus Online Ltd, Silver Fish Publishing Ltd, Monarch Magazines Ltd, Dayspring International Publishing Ltd, Div Scam & Theft of Watches & Funds 2012 to date London Internet London
*Author of original report: Baring Biography CONTACT
*Author of original report: BARING BIOGRAPHY contact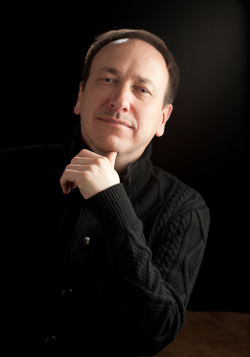 ←
Is this
Ripoff Report
About you?
Ripoff Report
A business' first
line of defense
on the Internet.
If your business is
willing to make a
commitment to
customer satisfaction
Click here now..
Does your business have a bad reputation?
Fix it the right way.
Corporate Advocacy Program™
STEPHEN MARK HUGH BARING (JONES) dob: 27.4.1964
Some say it cant be done, yet Stephen Baring has done it!
For luxury watch retailer 50 year old Stephen Mark Hugh Baring (Jones), is it a case of doing time rather than thinking about it after his recent fraudulent activities.
Having decieved so many people & dissolved countless companies, time is running out!

Good News:
BARING BIOGRAPHY to coincide with BARING BIRTHDAY
An incredible informative biography detailing the antics of Stephen Mark Hugh Baring (Jones). dob 27/04/1964. Not to be cofussed with his own creative publishing websites & blogs.
Watch this space, detailed word by word, line upon line, paragraph after paragraph of scam, corruption, fraud, and more,,,,
When, where, how, why, who, all will be revealed very shortly.
contact & contributions welcome: (((REDACTED))) (names strictly confidential)
Click Here to read other Ripoff Reports on STEPHEN MARK HUGH BARING JONES, TEMPUS SUISSE, TEMPUS GALLERY
Search for additional reports
If you would like to see more Rip-off Reports on this company/individual, search here:
Search Tips