Complaint Review:

Samantha Mo
Samantha Mo

Internet

United States of America
Samantha Mo Samantha Mo I am a victim of fraud. $229 stolen from me by www.michaeljacksoncelebrityclothing.com Samantha Mo Internet
*UPDATE Employee: Thank you for clearing up this matter Thabet
*Author of original report: thank you samantha mo
*Author of original report: www.michaeljacksoncelebrityclothing.com
*Author of original report: Thank you Samantha Mo
*Author of original report: www.michaeljacksoncelebrityclothing.com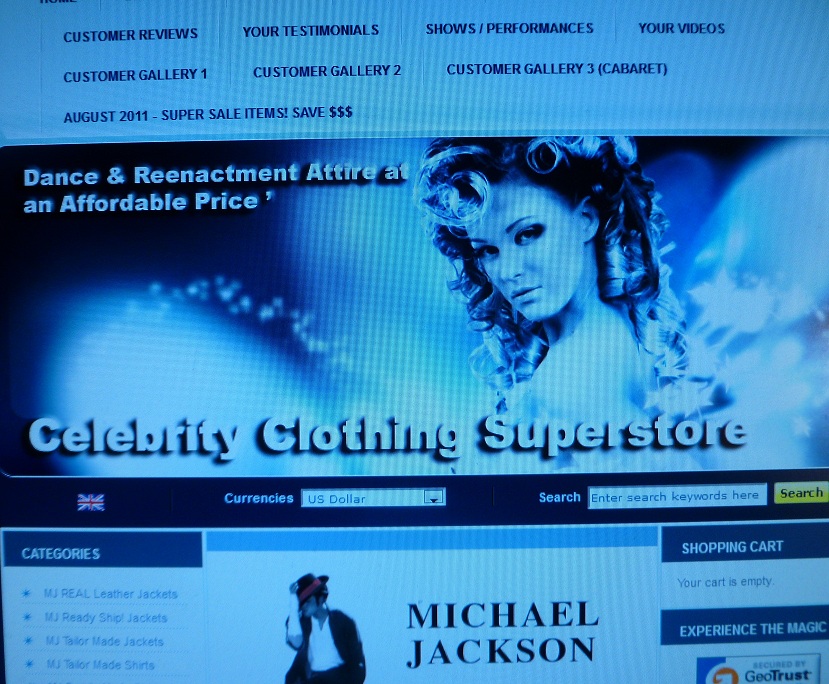 ←
Is this
Ripoff Report
About you?
Ripoff Report
A business' first
line of defense
on the Internet.
If your business is
willing to make a
commitment to
customer satisfaction
Click here now..
Does your business have a bad reputation?
Fix it the right way.
Corporate Advocacy Program™
I am a victim of fraud. $229 stolen from me by Samantha Mo or www.michaeljacksoncelebrityclothing.com www.Samanthamo.com
I have the proof and I share my experience with others. Simple don't use this company.
I ordered outfit to make for me. She said 30 days. After i pay the $229 She kept delaying and no deadline. After 90 days didn't hear from them at all. Keeping sending messages and still ignoring me.
Here I make a video on you tube showing in it everything.
http://www.youtube.com/watch?v=5wMRC7wIbMs
Click Here to read other Ripoff Reports on Samantha Mo
Search for additional reports
If you would like to see more Rip-off Reports on this company/individual, search here:
Search Tips

Advertisers above have met our
strict standards for business conduct.