Complaint Review:

Simplastics |Ripoff Report Verified Safe
Simplastics |Ripoff Report Verified Safe

1111 Kane Concourse Suite 211B

Bay Harbor Islands, Florida

United States of America
Simplastics REVIEW: Verified Safe. Simplastics customer satisfaction commitment, Simplastics customer support goes beyond the sale of plastic bins, wire shelving racks, helping customers sort out storage solutions to fit unique requirements. Simplastics awarded 3 GSA contracts from Federal Government, earned top marks for performance in every bi-annual audit, inspection. Nationwide shipping. Miami Florida.

---

*UPDATE: Recognized by Rip-off Report Corporate Advocacy Program as a Verified Safe Business Service Simplastics pledges to always resolve any issues, feel safe, confident & secure when doing business with Simplastics. Ripoff Report Verified ..safe business service.
*Author of original report: Response to "Doug"
*Author of original report: Simplastics, Worst Customer Service
*Consumer Comment: Amazing...
*UPDATE Employee: Wrong Again: FEDEX 339430531044249
*Author of original report: NOW you respond, SIMPLASTICS IS A COMPLETE RIP OFF
*Author of original report: NOW you respond, SIMPLASTICS IS A COMPLETE RIP OFF
*Author of original report: NOW you respond, SIMPLASTICS IS A COMPLETE RIP OFF
*Author of original report: NOW you respond, SIMPLASTICS IS A COMPLETE RIP OFF
*UPDATE Employee: What ripoff? your credit card was DECLINED !!!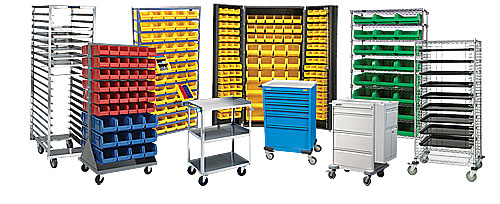 Does your business have a bad reputation?
Fix it the right way.
Corporate Advocacy Program™
SPECIAL UPDATE: January 20 2013: Simplastics remains committed to increased customer satisfaction and has improved their business practices over the years to better serve their customers. Simplastics is truly dedicated to making sure their customers are satisfied and that any complaints which do arise are addressed promptly and fairly.

To date, Simplastics has made good faith efforts to resolve all complaints reported on Ripoff Report. Based on our experience, the member business has proven to be among the top members of the Ripoff Report Corporate Advocacy Business Remediation and Customer Satisfaction Program as a Verified Safe Business.

Over time and since becoming a member, Simplastics has remained actively engaged and improving the way they address customer service complaints. As an active and current member of the Ripoff Report Corporate Advocacy Business Remediation and Customer Satisfaction Program we are happy to report that now more than ever Simplastics remains committed to improving customer satisfaction.

Remember, no company or individual can ever satisfy 100% of the people 100% of the time. There are no products or services that will always be perfect for everyone and even the best companies will receive complaints from time to time. However, by participating in the Corporate Advocacy Program, the member business has made a commitment to working with its customers to resolve complaints quickly and fairly whenever possible.

Please keep in mind that as a consumer you have some responsibilities as well. Success has many definitions that based on your past experiences, current situation and your perceived expectations. Success with any product or service is always based on the proper application and understanding. The fastest car will not run if you never turn the engine on. Look at how you used the product or service that was provided in relation with the instructions that you received. The Corporate Advocacy Business Remediation and Customer Satisfaction Program will help you get your voice heard but please be prepared with documentation and fair representation of your concern, also have an idea of how the company can fix your concern. Can they offer additional services, extend warranties, offer a fair refund or just get you talking with someone that can help. ..let them know and let us know!

*Any consumer not receiving satisfaction from a member of the Corporate Advocacy Program should email us at editor@ripoffreport.com

Ripoff Report REVIEW:
Editors UPDATE: Positive rating and recognition has been given to
Simplastics
for its commitment to excellence in customer service.
Rip-off Reports discussions with Simplastics have uncovered an ongoing commitment by the company to total client satisfaction. This means that clients can expect that the company will work towards finding a mutually satisfactory resolution to any complaints or concerns. Simplastics listens carefully to client concerns and sees them as an opportunity to learn from past mistakes and become more efficient as a company in the services offered and the support for those services.
Simplastics Operations VP, Ron Collins, has informed us that Simplastics operates under the philosophy that reputation is earned through great product and even greater service and that customers are the most valuable commodity. Simplastics recognizes that providing the wrong advice regarding products can lead to a disappointed customer and a waste of resources needed to remedy errors. Simplastics makes every effort to make the customers experience one that returns the customer again and again.
Simplastics has been awarded 3 GSA contracts from the Federal Government and has earned top marks for performance in every bi-annual audit and inspection. This level of quality customer service transcends our entire customer spectrum, from Government, Military, Corporate and private citizens. Simplastics is on the approved vendor lists of some of the most venerable and important companies in the US, from major defense contractors to a variety of national chain stores.
Simplastics sales staff is often instrumental in helping customer save money by starting them away from unnecessary expensive purchases of items that clearly appear to be an overkill for the purpose intended. Storage has been around since the caveman, Simplastics brings this ancient concept to its customers in a modern fashion, from plastic bins, plastic storage containers, wire shelving, steel bin cabinets and stainless steel carts.
Simplastics earns high marks for providing guidance and quality customer support to the electronics and semiconductor industries by providing expert advice regarding ESD conductive plastic bins, plastic totes and dividable grid containers.
http://www.youtube.com/watch?v=9Ug56sc1dKQ
Simplastics recognizes that complaints posted on Rip-off Report (whether true or not) are issues that need to be addressed, not ignored.
If handled correctly, complaints can be valuable learning opportunities. With the feedback generated by Rip-off Reports Investigation Simplastics has made organizational and operational changes allowing for a more streamlined approach to problem resolution and a commitment to a great client experience.
In summary, after our investigation, which included discussions with Mr. Collins and a number of his associates, Ripoff Report is convinced that Simplastics is committed to quality delivery of services resulting in total client satisfaction.
Read more about why consumers should feel confident when doing business with a member of Rip-off Report's Corporate Advocacy Business Remediation & Customer Satisfaction Program. Yes, its a long name for a program that does a lot for both consumers and businesses alike.
Read about Rip-off Report Corporate Advocacy Business Remediation & Customer Satisfaction Program,.. A program that benefits the consumer, assures them of complete satisfaction and confidence when doing business with a member business.
SPECIAL NOTE ABOUT THE REPORT BELOW WAS FILED ABOUT SIMPLASTICS:
As a Part of the Corporate Advocacy Program the member business allows Ripoff Report to send an email to all of those who filed a complaint in the past, letting the customer know, the member business wanted to make things right with them, .. whatever it takes to do so. Ripoff Report always monitors these emails to insure the member business does what they agreed to. After almost 7 years in business and after tens of thousands of orders there were 2 Reports posted about SimPlastics, .. none of the customers replied to Ripoff Reports email to make things right with them..
=====================
NOW TO THE ORIGINAL REPORT THAT WAS FILED
===================== Simplastics, lied to me twice, total ripoff, Would NEVER order from again! Bay Harbor Islands Florida
I placed an order for plastic bins to use for my company. Immediately after placing my order I emailed them and asked them to email me the freight price (I was leery of ordering from them, because their website indicated that freight was calculated AFTER I placed my order, which basically means that they can charge you whatever price for freight they want to) prior to shipping my order. As I wasn't going to pay more than $15 in freight for a $30 order. I got a response back within 5 minutes giving me my freight amount (which I was happy with, it was around $13). I emailed them back and asked when I could expect my order. They indicated it would be shipped within 48 hours.
I got an email from someone several days later (at which time I had expected my order to have already been delivered) and was told it would be delivered via FedEx the next day. When it didn't show up, I emailed requesting a tracking #. I never heard from this company again. I emailed THREE more times asking for tracking information. It has now been a month since I placed my order, and there was never a single reply to my emails. Which, in the end, is too bad for them, as I had planned on ordering over $1000 worth of bins from them after my initial order. I would never recommend this company to anyone, and will gladly take my business elsewhere in the future.
Jennifer Kalamazoo, Michigan
U.S.A.
Click Here to read other Ripoff Reports on Simplastics |Ripoff Report Verified Safe
Search for additional reports
If you would like to see more Rip-off Reports on this company/individual, search here:
Search Tips