Complaint Review:

Stone Dead Fashion
Stone Dead Fashion

1086 Muki Polli Road

Internet

Bangladesh
Stone Dead Fashion Every aspiring clothing designer's worst fear is sending money to a scam / fraudulent organization. I paid over $2,000 for my order to what I thought was a reputable company: Stone Dead Fashion. This was over 6 months ago!! I have not received any clothing, and after being strung along, Chowdhury Remoon is the owner of the company and is ignoring my emails and attempts to Skype. As a start-up, $2k can sink you for months, not to mention all the time that has been lost. Avoid Stone Dead Fashion in Bangladesh at all costs. SCAM ARTISTS!! If you are in search for a clothing manufacturer, avoid this company at all costs! Sahajad Pur Gulshan Dhaka Internet
*General Comment: Stone Dead Fashion is A best Compnay
*General Comment: Stone Dead Fashion is A best Compnay
*UPDATE Employee ..inside information: Stone Dead Fashion is A best Compnay
*REBUTTAL Individual responds: Stone Dead Fashion
*Consumer Suggestion: Stone Dead Fashion
*UPDATE Employee: Stone Dead Fashion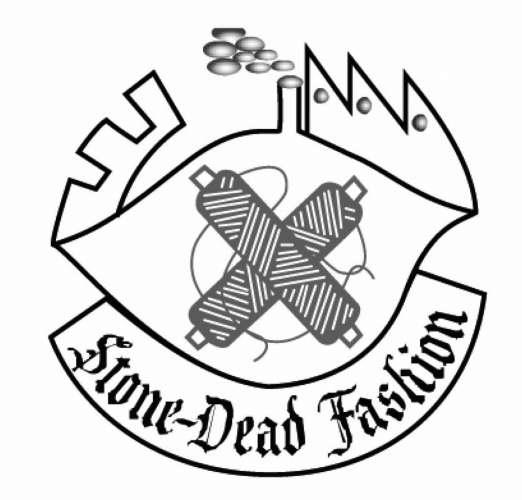 ←
Is this
Ripoff Report
About you?
Ripoff Report
A business' first
line of defense
on the Internet.
If your business is
willing to make a
commitment to
customer satisfaction
Click here now..
Does your business have a bad reputation?
Fix it the right way.
Corporate Advocacy Program™
I am writing to all the aspiring clothing designers because I know how hard it is to find a reputable company. After being burned once before, I was very careful in choosing my next company: Stone Dead Fashion. The owner, Chowdhury Remoon assured me everything would be fine. That was over 6 months ago and over $2,000 dollars later. I have recieved no clothing, and no refund. My attemps to communicate have all been ignored. The owner doesnt want to Skype or reply to my emails so he can avoid increminating himself on a permanent document. So I'm out thousands of dollars and months of time.
If you are in search of a clothing manufacturer, avoid Stone Dead Fashion in Bangladesh.
Click Here to read other Ripoff Reports on Stone Dead Fashion
Search for additional reports
If you would like to see more Rip-off Reports on this company/individual, search here:
Search Tips

Advertisers above have met our
strict standards for business conduct.