Complaint Review:

Timothy Peabody Law Office, Law offices of Timothy Peabody, Timothy Peabody, Attorney Timothy Peabody
Timothy Peabody Law Office, Law offices of Timothy Peabody, Timothy Peabody, Attorney Timothy Peabody

620 Newport Center Dr, Newport Beach, California

Newport Beach, , California

USA
Timothy Peabody Law Office, Law offices of Timothy Peabody, Timothy Peabody, Attorney Timothy Peabody Timothy Peabody Law Office, Newport Beach, California
*REBUTTAL Owner of company: Client commits fraud against bank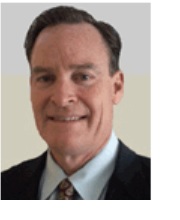 ←
Is this
Ripoff Report
About you?
Ripoff Report
A business' first
line of defense
on the Internet.
If your business is
willing to make a
commitment to
customer satisfaction
Click here now..
Does your business have a bad reputation?
Fix it the right way.
Corporate Advocacy Program™
Timothy Peabody does not do as promised. Promised and assured us we had a strong case against our bank for mortgage fraud. Took our money and sued for something else that we didn't talk about. Case was dismissed very quickly. He took our money making false promises. Do not trust his words. Do not hire Mr Peabody.
Click Here to read other Ripoff Reports on Timothy Peabody Law Office, Law offices of Timothy Peabody, Timothy Peabody, Attorney Timothy Peabody
Search for additional reports
If you would like to see more Rip-off Reports on this company/individual, search here:
Search Tips

Advertisers above have met our
strict standards for business conduct.