Complaint Review:

TrueCloudHost.com Michael Rogers Fraud esbhost.com
TrueCloudHost.com Michael Rogers Fraud esbhost.com

549 SE Uglow St

Salem, Oregon

United States of America
TrueCloudHost.com Michael Rogers Fraud esbhost.com Michael Rogers salemoregon63@aol.com Fraudster Liar Since 2010 Salem, Oregon
*REBUTTAL Owner of company: premiumreseller.com used my name to file this report. straight ID theft by premiumreseller.com
*REBUTTAL Individual responds: Fraud & ID Theft by PremiumReseller.com
*REBUTTAL Owner of company: premiumreseller.com wrote this to get the eyes off the fraud they were caught at
*REBUTTAL Owner of company: premiumreseller.com filed this using my name to hide under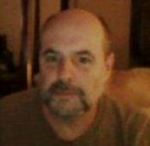 ←
Is this
Ripoff Report
About you?
Ripoff Report
A business' first
line of defense
on the Internet.
If your business is
willing to make a
commitment to
customer satisfaction
Click here now..
Does your business have a bad reputation?
Fix it the right way.
Corporate Advocacy Program™
This company went back into my dead partners account and took his credit card information and ran illegal payments. They got caught when I started getting emails showing use on the card. When I spoke to them they laughed and told me to f*ck my self.. Straight crooks.. DO Not Give Them Your Credit Card Info
This is the man behind Truecloudhost.com and esbhost.com
(((link redacted)))
First Name Michael
Last Name Rogers
Email Address salemoregon63@aol.com
Address 549 SE Uglow St
City Dallas
State/Region OR
Postcode 97338
Country US - United States
Phone Number +1.5035760122
Check more frauds commited by Michael Rogers
(((link redacted)))
CLICK here to see why Rip-off Report, as a matter of policy, deleted either a phone number, link or e-mail address from this Report.
Click Here to read other Ripoff Reports on TrueCloudHost.com Michael Rogers Fraud esbhost.com
Search for additional reports
If you would like to see more Rip-off Reports on this company/individual, search here:
Search Tips