Complaint Review:

Zoo Keepers Inc
Zoo Keepers Inc

1007 N. Federal Hwy #H5

Fort Lauderdale, Florida

United States of America
Zoo Keepers Inc Tammy Vohs If you love your pet avoid zoo keepers inc Fort Lauderdale, Florida
*Author of original report: Report Retracted by Original Author Please Read
*Consumer Comment: Report Retracted by Original Author Please Read
*Consumer Comment: Your clients support you Zoo Keepers. The reviewer is a malicious imposter.
*Consumer Comment: Your clients support you Zoo Keepers. Reviewer is a malicious imposter.
*Consumer Comment: Tammy Vohs aka tamara vohs of www.zookeepersinc.com
*REBUTTAL Owner of company: Dwayne Gabourel - disgruntled vendor makes false accusations to get even.
*Author of original report: Zoo Keepers INC in a Fraud
*Author of original report: Do not leave your animals with Zoo Keepers Inc.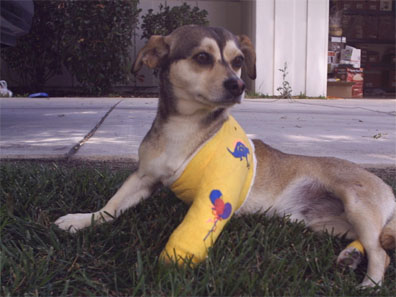 ←
Is this
Ripoff Report
About you?
Ripoff Report
A business' first
line of defense
on the Internet.
If your business is
willing to make a
commitment to
customer satisfaction
Click here now..
Does your business have a bad reputation?
Fix it the right way.
Corporate Advocacy Program™
Left my pets with this woman I thought was legit. One of my pets was dead the next day and the others have not been fed nor given water. The so-called free range is a fraud. My pets spent 48 hours in a cage. The grass is picture perfect because the animals are all caged. I didn't see but 2 animals outside which where one of the employees animals.
Do not believe her promises and avoid falling for her charms, they are fake. Zoo Keepers Inc. is the Florida version of Micheal Vick. This business needs to be put down and kicked out into the bottom of the sea.
If you love your pets, do yourself a favor and do not leave them with this woman. Also, she is opening another business in the area with a different name. I guess many people have had similar situations and she trying to cover it up.
Use her services at your own risk.

Click Here to read other Ripoff Reports on Zoo Keepers Inc
Search for additional reports
If you would like to see more Rip-off Reports on this company/individual, search here:
Search Tips

Advertisers above have met our
strict standards for business conduct.