Complaint Review:

credit max
credit max I cant locate noboby from the business. I have a car and they still have my down payment. when I search online for creditmax it gives numbers to different businesses and their number is disconnected. sacramento California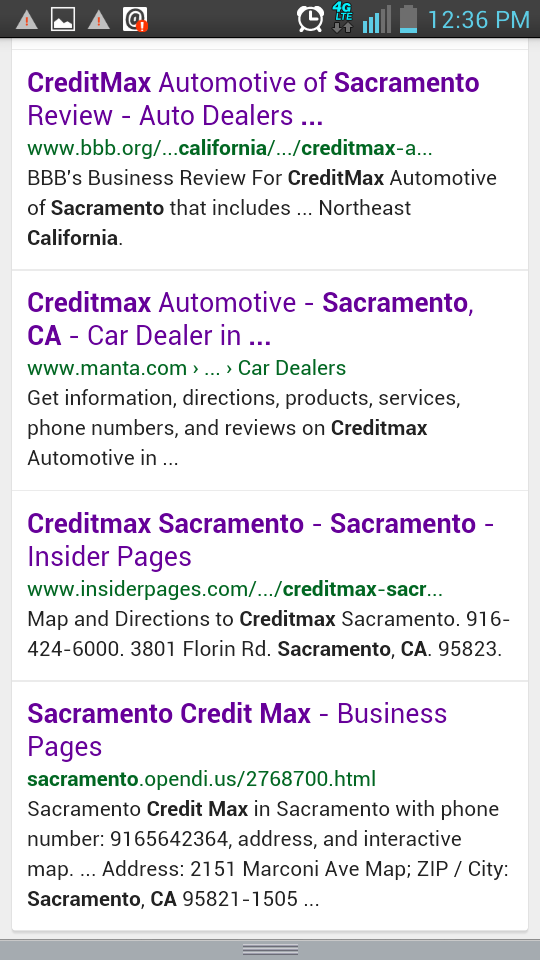 ←
Is this
Ripoff Report
About you?
Ripoff Report
A business' first
line of defense
on the Internet.
If your business is
willing to make a
commitment to
customer satisfaction
Click here now..
Does your business have a bad reputation?
Fix it the right way.
Corporate Advocacy Program™
I cant locate noboby from the business. I have a car and they still have my down payment. when I search online for creditmax it gives numbers to different businesses and their number is disconnected.
Click Here to read other Ripoff Reports on credit max
Search for additional reports
If you would like to see more Rip-off Reports on this company/individual, search here:
Search Tips