Complaint Review:

FAMILY RIVERA ALFREDO DANIEL AND VIDABLE IRENE VIVIANA LIARS, THIEVES, FAKERS, SWINDLERS and VIOLENT MAN ARGENTINA Nationwide
FAMILY RIVERA ALFREDO DANIEL AND VIDABLE IRENE VIVIANA LIARS, THIEVES, FAKERS, SWINDLERS and VIOLENT MAN ARGENTINA Nationwide

street saint maria golden apple32 house9(south)

MIAMI san juan,rivadavia, argentina, Florida

USA
RIVERA ALFREDO DANIEL AND VIDABLE IRENE VIVIANA LIARS, THIEVES, FAKERS, SWINDLERS and VIOLENT MAN ARGENTINA Nationwide DANIEL RIVERA, VIVIANA VIDABLE AND THEIR CHILDREN MARIANO RIVERA, IGNACIO RIVERA, THOMAS RIVERA LIARS, THIEVES, FAKERS, SWINDLERS and VIOLENT MAN MIAMI and san juan, foeva,rivadavia, argentina Florida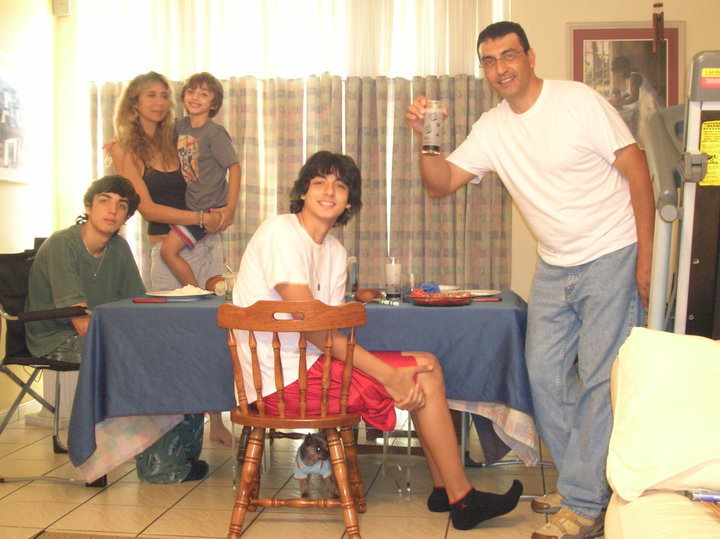 ←
Is this
Ripoff Report
About you?
Ripoff Report
A business' first
line of defense
on the Internet.
If your business is
willing to make a
commitment to
customer satisfaction
Click here now..
Does your business have a bad reputation?
Fix it the right way.
Corporate Advocacy Program™
ALFREDO DANIEL RIVERA DNI : 16.191035 and his wife IRENE VIVIANA Vidable DNI : 18366402 are thieves , liars, criminals and fraudsters , posing as a film producer and she says being a lawyer is a lie which has no title , do not like work so mantinen his family at the expense of stolen jewels, estate, money and valuables , do not measure the damage they cause to their victims ranging from good people , elders and family were here in USA 10 years and when they just the money returned to Argentina to continue his MO , Daniel Rivera to hit many women including his wife and daughter of marriage inteto hit and kill his mother which would be hanged , left crippled for life two of his ex girlfriends. This family is making his fortune so ILLICIT , evade taxes and victims fear no complaints made ​​.
Right now have two new cars and a van, make arrangements at home and mistreat the people who work for them. [continued below]....
..... Viviana says Vidable be insulin dependent and runs his illness as an excuse for not working and not doing anything , she is the mastermind of most robberies , AFIP in Argentina should investigate this family that have hurt so many innocent and do not care send to kill anyone. They travel to Chile to buy dollars on the black market and leave their children alone adrift for several weeks in Chile appliances buy and sell on sites like www.mercadolibre.com , www.compraensanjuan.com are very dangerous people and are in contact with people from the mafia and are getting into the world of drugs for sale , please do not let this family appear not swing a cat are dressed lambs hell , I hope this testimony helps them to non- stolen by them
Click Here to read other Ripoff Reports on FAMILY RIVERA ALFREDO DANIEL AND VIDABLE IRENE VIVIANA LIARS, THIEVES, FAKERS, SWINDLERS and VIOLENT MAN ARGENTINA Nationwide
Search for additional reports
If you would like to see more Rip-off Reports on this company/individual, search here:
Search Tips

Advertisers above have met our
strict standards for business conduct.