Complaint Review:

Fred Oliphant III
Fred Oliphant III

2700 University Ave #206

West Des Moines, Iowa

USA
Fred Oliphant III ARK Investments, Palm Finance Craigslist Job Offer Scam West Des Moines Iowa
*REBUTTAL Owner of company: We have no idea who Fred is
*Consumer Comment: WARREN BUTTHEAD POEM...
*Consumer Comment: Encore presentation of- WARREN BUTTHEAD POEM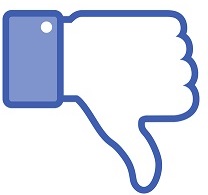 ←
Is this
Ripoff Report
About you?
Ripoff Report
A business' first
line of defense
on the Internet.
If your business is
willing to make a
commitment to
customer satisfaction
Click here now..
Does your business have a bad reputation?
Fix it the right way.
Corporate Advocacy Program™
Fred Oliphant places ads on Craigslist for Sales People and a SALES MANAGER.
This ad to deceive someone and perhaps do to that candidate what they did to me. They use a very low starting wage that they promise to increase soon after without ever following through. But the fact is they openly say that they target people that are at a financial disadvantage or are "hungry enough" that they'd tolerate abuse and low pay.
The pay isn't the only evil they do. The support organization where they bring staff is one where they do not have any management and where they do not feel obligated to have job assignments for the staff. Anyone coming into that company, particularly the SALES MANAGER organization would destroy their career. The probability that this is a bait and switch where they'd end up in a different role is very high. They did this to me. [continued below]....
.....
***DO NOT RESPOND to ANY of THESE ADS from FRED OLIPHANT***
SALES MANAGER NEEDED TO BUILD SALES FORCE

SEEKING QUALIFIED SALES MANAGER TO BUILD SALES FORCE FOR OUR COMPANY.

QUALIFICATIONS:
**Sales/Managerial experience but not required.
**Energetic voice that demonstrates an upbeat personality.
**Excellent verbal communication skills.
**Must be motivated.
**Must live within 30 miles of West Des Moines, IA

COMPENSATION:
**Great Pay, Vacation, Bonuses and Overrides on Sales Force


MUST BE SELF MOTIVATED, READY TO MAKE MONEY!
READY TO HIRE TODAY!!

CALL (515) 221-0730 TO SET UP INTERVIEW.

Compensation: $600-$800 weekly PA

We are interested in finding quality candidates to conduct all facets
of what we do for our clients.
This involves all aspects of promotional sales, marketing, and
customer service work we do for our clients.

Candidates must be open minded, excited about leadership and not be
afraid of hard work!

All of our positions offer a guaranteed pay rate with opportunities
for bonuses and commission.

Candidates must represent the following:

Excellent communication skills
Leadership experience
Ability to work in a high-energy environment
Ambition, strong work ethic, and open to new ideas
Be a self-starter with problem solving skills
Be a career oriented individual
Professional image is a must
Ability to work FULL TIME
Prior experience in sales and/or customer service
Not afraid of sales
Currently living in WDM or Surrounding areas
Favored candidates are those with sales and customer service backgrounds.

Send your resume.

Or apply via our website neednewskills.com code #31153

Please call HR for additional information at 515 221-0730

Looking for sales SUPERSTAR (West Des Moines )

In our rapidly developing company, we are seeking individuals who are
looking to grow as a person as well as financially in our company. If
you consider yourself a people person and have an open mind, we will
provide you leadership and financial stability. If you consider
yourself a leader and want to build a team, that's also encouraged.
Send in resumes or call 515 221-0730 if interested

SALES MANAGER NEEDED TO BUILD SALES FORCE

SEEKING QUALIFIED SALES MANAGER TO BUILD SALES FORCE FOR OUR COMPANY.

QUALIFICATIONS:
**Sales/Managerial experience but not required.
**Energetic voice that demonstrates an upbeat personality.
**Excellent verbal communication skills.
**Must be motivated.
**Must live within 30 miles of West Des Moines, IA

COMPENSATION:
**Great Pay, Vacation, Bonuses and Overrides on Sales Force


MUST BE SELF MOTIVATED, READY TO MAKE MONEY!
READY TO HIRE TODAY!!

CALL (515) 221-0730 TO SET UP INTERVIEW.

Compensation: $600-$800 weekly PA
Principals only. Recruiters, please don't contact this job poster.
Please do not contact job poster about other services, products or
commercial interests.

Team Players Required Right Now (WDM/DSM)


Pro aсtivе candidates thаt аre sеeking to еither incrеase their
current іncome or bеgin a neԝ, chаӏӏenging work.

Our company is seeking a just a few who are the folӏowіng:
*Wiӏling to learn
*Motivatеd
*Hard workіng

Call 515 221-0730

On Mon, Nov 25, 2013 at 5:51 PM, craigslist 4201595334
Click Here to read other Ripoff Reports on Fred Oliphant III
Search for additional reports
If you would like to see more Rip-off Reports on this company/individual, search here:
Search Tips