Complaint Review:

GINA SILVA NEWS CASTER WHO FALSIFIES NEWS FOR SALE THROUGH Channel 11 Ne
GINA SILVA NEWS CASTER WHO FALSIFIES NEWS FOR SALE THROUGH Channel 11 Ne

1999 S. Bundy Drive

Los Angeles, California

USA
GINA SILVA NEWS CASTER WHO FALSIFIES NEWS FOR SALE THROUGH Channel 11 Ne CHANNEL 11 FOX NEWS Gina Silva NEWS REPORTER & INVESTIGATIVE REPORTER FAKE NEWS, FALSE NEWS, WRONG INFORMATION TO THE PUBLIC, BIASED NEWS CASTER, MAKES UP NEWS REPORTS FOR MONEY Los Angeles California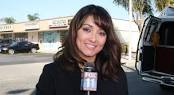 ←
Is this
Ripoff Report
About you?
Ripoff Report
A business' first
line of defense
on the Internet.
If your business is
willing to make a
commitment to
customer satisfaction
Click here now..
Does your business have a bad reputation?
Fix it the right way.
Corporate Advocacy Program™
Ms. Gina Silva has been an investigative reporter who has been misrepresenting information and presenting it as news report. This is being investigated and could have both criminal and other legal consequences for Gina Silva and others at FOX NEWS where she works. IT IS TERRIBLE THAT PEOPLE LIKE GINA SILVA SELL THEIR SOULS AND THEIR PROFESSIONAL OBLIGATIONS TO MONEY AND PERSONAL GAIN.
Click Here to read other Ripoff Reports on GINA SILVA NEWS CASTER WHO FALSIFIES NEWS FOR SALE THROUGH Channel 11 Ne
Search for additional reports
If you would like to see more Rip-off Reports on this company/individual, search here:
Search Tips