Complaint Review:

monica russo houston bbb
monica russo houston bbb monica russo BBB is a Scam! Brian Ross just shut down one chapter for Fraud This one is next! Fraud in Colorado, Internet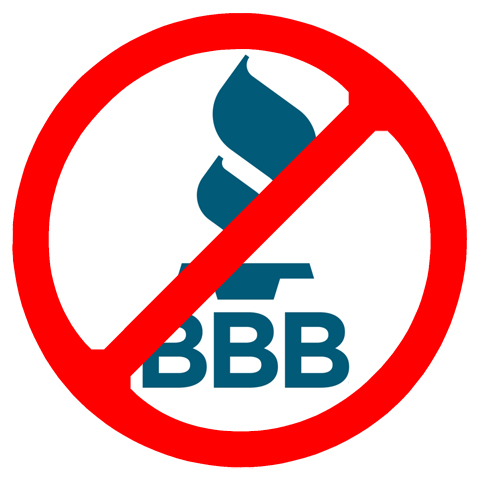 ←
Is this
Ripoff Report
About you?
Ripoff Report
A business' first
line of defense
on the Internet.
If your business is
willing to make a
commitment to
customer satisfaction
Click here now..
Does your business have a bad reputation?
Fix it the right way.
Corporate Advocacy Program™
Reliable Air gets an A+ Rating from the BBB after Bankruptcy & Criminal Charges?? April 12, 2010 | Posted by admin As of January 25, 2009, Look How The BBB of Metro Atlanta gives an A and A+ to Dan & Barbara Japes Reliables (Reliable Heating & Air Conditioning, LLC) even though the BBB knows, or should have known, of their many problems! Is it because they have paid the BBB a lot of money? Here is what the BBB says about the Reliables (click on images to enlarge):

?To add insult to this A+ BBB Rating, we noticed this posting on the web (Click on picture to enlarge): Reliable Heating and Air Web Comment Upon further investigation, we found a slew of troubling information that would indicate this BBB member, Reliable Heating and Air & owner Dan Jape, have no business having an A+ Rating with the BBB. Business Problem History of Reliable Heating & Air and Owner Dan Jape:

1. [continued below]....
.....) The problems start in 1989 when a supplier files suit for debts owed and takes a default judgment against Dan and Barbara Jape dba Reliable Heating and Air. Page 1, Page 2

2.) In March 1990, Dan and Barbara Jape dba Reliable Heating and Air and dba Jape Air, Inc. file for Chapter 13 bankruptcy. Page 1

3.) In the bankruptcy filing, the Japes claim Dan works as an employee for Reliable Services and that his mother Betty Jape owns the company. Page 1

4.) In this same bankruptcy filing, the Japes claim Jape Air, Inc. was dissolved in March of 1990 but was operated as a dba of Reliable Heating & Air and was also owned by Betty Jape. Page 1 Page 2

5.) The total debts in this bankruptcy were $160,668. Page 1 Page 2 Page 3 Page 4 Page 5

6.) In late 1993, the bankruptcy trustee states the Japes have failed to make payments and recommends dismissal of their bankruptcy protection. Page 1

7.) The judge agrees and dismisses their bankruptcy. Page 1

8.) In May of 1994, just six months after their last dismissal, the Japes file bankruptcy again and the IRS files a claim for $101,466. Page 1

9.) The next day Bank South files a claim for $54,507. Page 1

10.) The Japes file a court document stating Daniel Jape was formerly known as Jape Air, Inc. and Reliance Heating and Air. Page 1

11.) In this same document, the Japes claim Reliable Services Company is owned by Debtors Mother. Page 1

12.) In March 1996, the trustee files a request to dismiss the bankruptcy because no payments are being made. Page 1

13.) The judge dismisses the bankruptcy. Page 1

14.) In 2005, Barbara Jape files for a protective order against Dan Jape. Page 1

15.) In her affidavit for the protective order, Barbara Jape states that she has paid Dan a salary for two years just to stay away. She also mentions other acts. Page 1 Page 2

16.) Dan Jape is served with the protective order while in jail. Page 1

17.) In the affidavit for the protective order, Barbara Jape states her belief of Dans criminal history. Page 1

18.) An affidavit for arrest is issued for Dan Jape for Violation of Temporary Protective Order. Page 1 Page 2

19.) An affidavit for arrest is issued for Dan Jape for Computer Theft. Page 1

20.) An affidavit for arrest is issued for Dan Jape for Burglary. Page 1

21.) An affidavit for arrest is issued for Dan Jape for Stalking. Page 1

22.) In a court filing by his attorney, Dan Jape states he is unemployed and looking for a job outside of Georgia. Page 1

23.) In late 2005, Reliable Air, Inc. files bankruptcy. The debts owed are a large amount. Page 1 Page 2 Page 3

24.) Listed in the divorce filing, the Japes have been blessed with many boats, ATVs and motorcycles. Page 1

25.) In the divorce case, Barbara Jape requests drug testing of her husband Dan. Page 1 Page 2

26.) In an email to his wife Barbara, Dan explains the situation. Page 1

27.) In an email to his daughter, Dan explains the situation. Page 1 Page 2

28.) Dans daughter Elizabeth files an affidavit with the court discussing Dans behavior. Page 1 Page 2

29.) Robert Loebl files an affidavit discussing Dans behavior. Page 1

30.) David Keener files an affidavit discussing Dans behavior. Page 1 Page 2 Page 3

31.) Frank Infante files an affidavit discussing Dans behavior. Page 1

32.) Jeff Barber sends an email discussing Dans behavior. Page 1

33.) Tim Wray files an affidavit discussing Dans behavior. Page 1

34.) Anne Lawson files an affidavit discussing Dans behavior. Page 1 Page 2

35.) Linda Burkhoff files an affidavit discussing Dans behavior. Page 1

36.) In late 2006, Dans lawyer states he does not have much money. Page 1 Page 2

37.) In mid-2007, Dan Jape testifies that Barbara Japes company has done crappy work and ripping customers off. Page 1 Page 2

38.) Dan testifies with his criminal record, he cant find work. Page 1 Page 2

39.) The court discovers a filing by Dan Jape stating he was conducting a business called Reliable Heating & Air. No mention of his mother Betty Jape. Page 1

40.) The judge starts to wonder about Betty Japes involvement in these businesses. Page 1

41.) The judge states Reliable Air, Inc. is insolvent and tat these various companies appear to be a shell game. Page 1 Page 2 Page 3 Page 4

42.) The judge states that after looking at the prior bankruptcies and this one, the Japes business has never really been all that successful. Page 1 Page 2

43.) The judge states that this business has always been in trouble, financially. Page 1

Here is a list of the different business names these folks have used: Dan and Barbara Jape dba Reliable Heating and AirDan and Barbara Jape dba Jape Air, Inc.Jape Air, Inc.Reliable ServicesReliable Services CompanyReliable Air, Inc.

Sources: For further information regarding the business problems of A+ BBB Member, Reliable Heating & Air, we encourage you to check our sources! Here is the Complete List of Official Reliable Heating & Air Court Documents in .pdf format.

Disclaimer: The information contained herein is for informational purposes only. The information contained herein is believed accurate but is not warranted. We encourage all interested parties to verify the information contained herein on their own. The information contained herein was derived from public information sources, from our records, or from Reports or Complaints filed with us.

Share & Enjoy:
Click Here to read other Ripoff Reports on monica russo houston bbb
Search for additional reports
If you would like to see more Rip-off Reports on this company/individual, search here:
Search Tips