Complaint Review:

Planeteria.com, Planeteria Web design
Planeteria.com, Planeteria Web design

1211 North Dutton, Suite D

Santa Rosa, California

USA
Planeteria.com, Planeteria Web design Planeteria Web design company (Planeteria.com) advertises they are a web development company. However, when utilizing Google webmaster tools and other online tools, results reveal that Planeteria's own websites are not up to Google standards. These slow processing speeds are an indicator that the company isn't staying on top of technology standards and best practices. If you use Planeteria's services be aware that your website may not be developed from a web optimization standpoint which could result in low Google web rankings. Santa Rosa California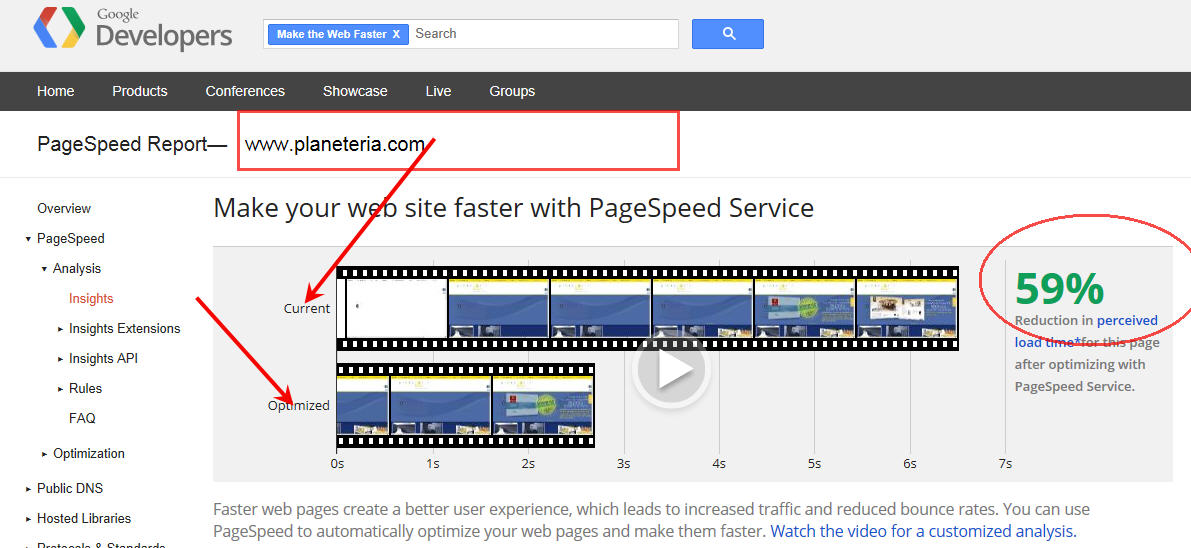 ←
Is this
Ripoff Report
About you?
Ripoff Report
A business' first
line of defense
on the Internet.
If your business is
willing to make a
commitment to
customer satisfaction
Click here now..
Does your business have a bad reputation?
Fix it the right way.
Corporate Advocacy Program™
Beware - Planeteria Web Design Company
Planeteria Web design company (Planeteria.com) advertises they are a web development company. However, when utilizing Google webmaster tools and other online tools, results reveal that Planeteria's own websites are not up to Google standards. These slow processing speeds are an indicator that the company isn't staying on top of technology standards and best practices. If you use Planeteria's services be aware that your website may not be developed from a web optimization standpoint which could result in low Google web rankings.
We strongly recommend following the steps outlined below BEFORE engaging the services of any web design or web development company. [continued below]....
.....
) Ask about their experience in the field of web design, their skills and also about latest technology they are using to develop websites.
2) Ask for getting client's review or testimonials, this will help you to know their work pattern, quality and also their project management.
3) Ask them to give you, complete work portfolio; this will give you an overall experience, that what they can design.
4) You are thinking for building an ecommerce site, then also ask them on different ecommerce platform they are using to make ecommerce website. Generally CMS web design is used for ecommerce web design and development and CMS includes WordPress, Magento, Joomla, Drupal and OS Commerce websites.
5) And in last also ask them about quality standard they use to design a website. For this you can ask them for various certificates and licenses like ISO Certification etc.
Here are just a few issues with Planeteria's website according to Google's PageSpeed Insights analysis:
Click Here to read other Ripoff Reports on Planeteria.com, Planeteria Web design
Search for additional reports
If you would like to see more Rip-off Reports on this company/individual, search here:
Search Tips

Advertisers above have met our
strict standards for business conduct.