Complaint Review:

PT.Gojamessport

PT.Gojamessport gojamessport.com is fraud site (fake License) medan Internet
*UPDATE Employee ..inside information: GOJAMESSPORT.COM REAL IN INDONESIA
*Author of original report: fake license of gojamessport.com
*Author of original report: fake license of gojamessport.com
*REBUTTAL Individual responds: GOJAMESSPORT.COM REAL IN INDONESIA
*Consumer Comment: RISK SITE TO USE...!!!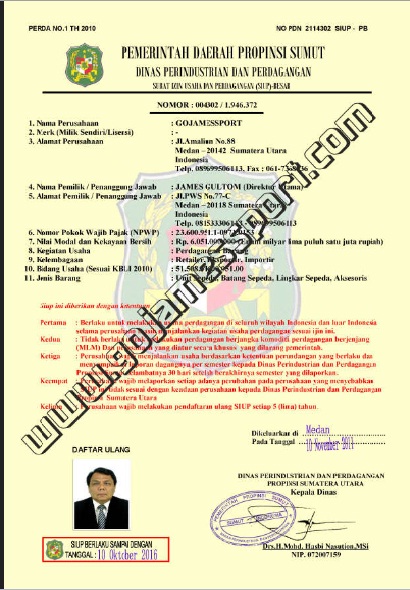 Does your business have a bad reputation?
Fix it the right way.
Corporate Advocacy Program™
gojamessport.com indeed fraud site, I also had to get out of their current license will order products Scott Scale 29 RC 2012 Bike is priced at $ 2370 USD. but before I was ever fooled by the website of the Indonesian bike, then I try to find out about their company registration number on the service trade in Indonesia, but the results they are not registered in the country. it is my claim that gojamessport.com is fraud site that sells only catalog at their website and there is no delivery process to customers.
Click Here to read other Ripoff Reports on PT.Gojamessport
Search for additional reports
If you would like to see more Rip-off Reports on this company/individual, search here:
Search Tips
Advertisers above have met our
strict standards for business conduct.