Complaint Review:

shiekh shoe store in southcenter mall
shiekh shoe store in southcenter mall

986 S Southcenter Mall

tukwila, Washington

United States of America
shiekh shoe store in southcenter mall iv been trying to contact your southcenter manager..last night my fiance stood in line for these shoes at 11pm was in the front of the stood 7 hours in the freezing cold. tukwila, Washington
*Consumer Comment: you are wrong stacie
*Consumer Comment: Wrong
*Author of original report: its a hobby of many people.
*Consumer Comment: It's a pair of overpriced shoes!!!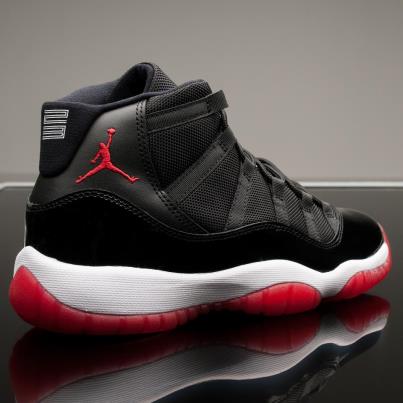 ←
Is this
Ripoff Report
About you?
Ripoff Report
A business' first
line of defense
on the Internet.
If your business is
willing to make a
commitment to
customer satisfaction
Click here now..
Does your business have a bad reputation?
Fix it the right way.
Corporate Advocacy Program™
last night my fiance stood in line for some limited edition jordan shoes at 11pm was in the front of the stood 7 hours in the freezing cold..fell asleep there leaning against the wall, alot of people tried
pushing their way in the mall and security made them leave the mall..my fiance respected the rules didnt push his way in to the mall stood in the line where the sign said "line starts here for shiek shoes store" the employees at the southcenter mall location looked at the front of the line and laughed..thinking it was funny to open the door that was at the back of the line.. rather than the door where the in the front of the line.so the people that stood in line at the mall entrance that
door was supposed to be opened and respected mall rules and had been there for 7 and a half hours didnt get a chance to get their shoes..its very disrespectful.your employees laughed and ran to the back entrance rather than the entrance that read "line starts here" and wasted alot of
peoples time that had been there hours before the people at the end of the line. [continued below]....
.......i called the southcenter store to speak with a manager and its like there are little kids working i keep getting hung up on when i ask to speak to the person in charge..its a land line do i hear them hang up and since i dont hang up they pick up to see that im still on the phone then hang up and its just grown people playing games, is that how they answer a business phone..im soo tempted to give them bad media attention.
Click Here to read other Ripoff Reports on shiekh shoe store in southcenter mall
Search for additional reports
If you would like to see more Rip-off Reports on this company/individual, search here:
Search Tips

Advertisers above have met our
strict standards for business conduct.