Complaint Review:

slotmachinekiller.com
slotmachinekiller.com

5F, 9th Building, Sunshine industrial estate, Song

shenshi, Select State/Province

China
slotmachinekiller.com Shenzhen Hongxing Electronic Technology Co., LTD 654832179@qq.com slotmachinekiller@yahoo.com Scam scam scam , thats what they do shenshi guangdongsheng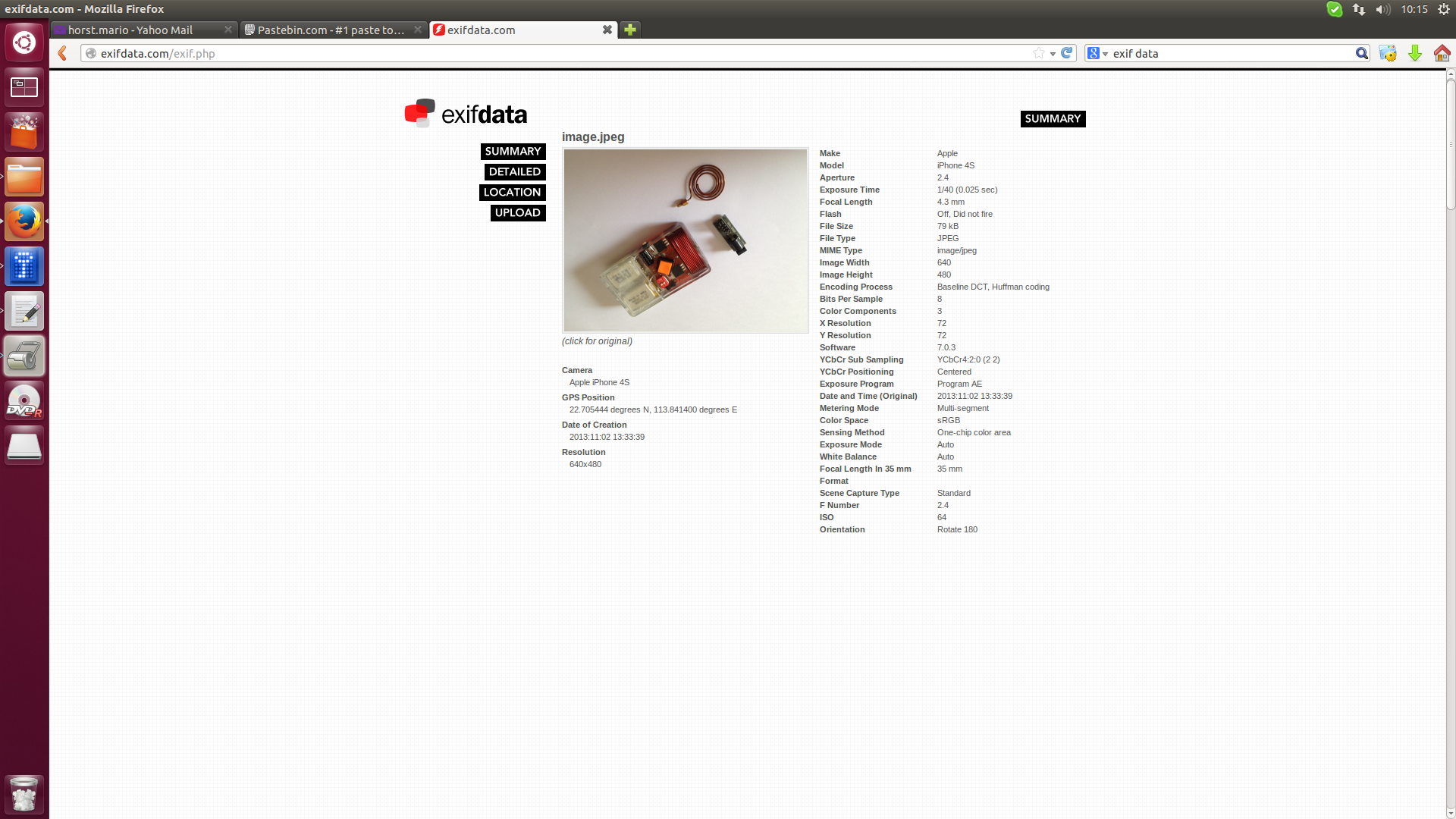 ←
Is this
Ripoff Report
About you?
Ripoff Report
A business' first
line of defense
on the Internet.
If your business is
willing to make a
commitment to
customer satisfaction
Click here now..
Does your business have a bad reputation?
Fix it the right way.
Corporate Advocacy Program™
slotmachinekiller.com who is this f***** or where is he lol not sure but this stupid p**** has sent me his photo from his product but forget to delete his EXIF data so here it,s gps data
google.com/maps?q=22.705444,113.8414&z=15 for full exif data look at this imageshack.us/f/31/m7l7.png/

whois.domaintools.com/slotmachinekiller.com
Name : Peng YuHao
Organization : Peng YuHao
Address : shengzhen
City : shenshi
Province/State : guangdongsheng
Country : china
Postal Code : 123456
Phone Number : 86-0755-12345678
Fax : 86-0755-12345678
Email : 654832179@qq. [continued below]....
.....com ------------------------------------------->same
ipaddressden.com/email/654832179@qq.com.html
The email 654832179@qq.com is related to these domains :
1. gzbisheng.com
2. zrhjcl.com
gzbisheng.com
Whois whois.domaintools.com//gzbisheng.com
Name : Peng Liang
Organization : Peng Liang
Address : GuangZhou Tianhe
City : guangzhoushi
Province/State : guangdongsheng
Country : china
Postal Code : 510000
Phone Number : 86-020-12345678
Fax : 86-020-12345678
Email : 654832179@qq.com ------------------------------------------->same
yincheng888.com
.netinfo.org.ua/yincheng888.com.htm
Name : Cai YuanRong
Organization : Cai YuanRong
Address : gz
City : guangzhoushi
Province/State : guangdongsheng
Country : china
Postal Code : 000000
Phone Number : 86-020-62359335
Fax : 86-020-62359335
Email : 654832179@qq.com ------------------------------------------->same
jinnade.com
Name : KINADE
Organization : KINADE
Address : Xiang gang
City : xianggangtebiexingzhengqu
Province/State : xianggangtebiexingzhengqu
Country : china
Postal Code : 123456
Phone Number : 86-111-12345678
Fax : 86-111-12345678
Email : 654832179@qq.com ------------------------------------------->same
Click Here to read other Ripoff Reports on slotmachinekiller.com
Search for additional reports
If you would like to see more Rip-off Reports on this company/individual, search here:
Search Tips