Complaint Review:

Von T Osburn

Von T Osburn i sent him a bus ticket that wasnt picked up in medford Oregon , he was still in airzona Glendale Arizona
*Author of original report: von osburn
*Author of original report: von osburn
*Author of original report: von osburn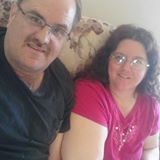 Does your business have a bad reputation?
Fix it the right way.
Corporate Advocacy Program™
I sent him a bus ticket from medford oregon to salem oregon . it was $78.00 bus ticket. it wasnt picked up cause he told me he was in the hospital , he wasnt he never left airzona.
Click Here to read other Ripoff Reports on Von T Osburn
Search for additional reports
If you would like to see more Rip-off Reports on this company/individual, search here:
Search Tips
Advertisers above have met our
strict standards for business conduct.