Complaint Review:

Zynga
Zynga, game "Hidden Chronicles" I started playing Hidden Chronicles on Facebook a little over a year ago. I really fell in love with the game. It said it was free, so I assume that they made money through advertising. San Francisco California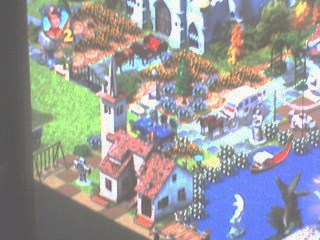 ←
Is this
Ripoff Report
About you?
Ripoff Report
A business' first
line of defense
on the Internet.
If your business is
willing to make a
commitment to
customer satisfaction
Click here now..
Does your business have a bad reputation?
Fix it the right way.
Corporate Advocacy Program™
Zynga, game "Hidden Chronicles" I started playing Hidden Chronicles on Facebook a little over a year ago. I really fell in love with the game. It said it was free, so I assume that they made money through advertising. Anyway, as time passes and I have passed level 50, which is the highest level you can reach, the game started becoming screwed up. I went onto the "Customer support page on Zynga and placed my complaints only to realize that it was just a place to air grievances and there were no true resolutions to anything concerning technical issues in the game. I called Zynga only to be told that if I wanted the game fixed that I would have to pay a minimum of $20 a month to get help. [continued below]....
..... WHAT?????? Zynga's programmers screw up the game, and then Zynga wants for it's game players, John Q. Public to pay to fix the game. The game is suppose to be free, and it most definitely isn't. I have purchased estate cash, the bank, etc., because certain items are not free. Okay, that's understood, but the bank is suppose to double the money every 24 days, and 2 months ago I never received the bonus $300 estate cash after I fulfilled the 4 day intervals of collecting $15 until I reached the sixth set of 4 completed. It ripped me off. I then went to the forum to file yet another complaint and I have been locked out of it because one of "Zynga's" so called "Volunteers" told me that I was rude, and acted as if I should be thankful that I was ripped off, that everyone was having problems with the game. What good does this do? How is it of any help at all if nothing will ever come of it? It is just a big run around while they devise more ways to force players into spending money, and I say force because I have spent 1000s of hours in play time that I don't want to be wasted time. Now they have decided to stop all my quests, and yet I am still receiving quests item request, and notifications that people have sent me items that I have requested, although I haven't had a quest in over 2 weeks. Zynga is F'ing evil, lying, thieving, Fargin bastages from hell!! I want my money back!!!!I Sure, I got so angry with them that I cussed them out, but are they in the right because they steal from me without using a cuss word? WTH????You can dress up a pig in a silk suit, but it is still a pig. San Francisco California
Click Here to read other Ripoff Reports on Zynga
Search for additional reports
If you would like to see more Rip-off Reports on this company/individual, search here:
Search Tips

Advertisers above have met our
strict standards for business conduct.