Complaint Review:
ALLY VANLINES
ALLY VANLINES

1489 W Palmetto Park Rd Ste 475

boca raton, Florida

USA
ALLY VANLINES and Eric Scott aka Eric Parker aka Eric Topalian Scum of the Earth! boca raton Florida
←
Is this
Ripoff Report
About you?
Ripoff Report
A business' first
line of defense
on the Internet.
If your business is
willing to make a
commitment to
customer satisfaction
Click here now..
Does your business have a bad reputation?
Fix it the right way.
Corporate Advocacy Program™
Please be aware of this company. They are a bunch of smooth talking scumbags that rip people off. Whatever you do, do not do pay with a check over . its harder to fight fradulent charges that way. They quoted me one price and then it skyrocketed at the final destinations. Its hard to believe how they are still in business. They bashed every other company, made me scared to book with their competion. Eric Parker, ever word out of his mouth was a lie. His real name isnt even Eric Parker. He uses a fake name cause his real name is trashed. I did some research and found out scary public records in regards to him. I even got his boss on the phone ( owner of the company himself). Explained how Eric did me wrong and all he did was make rude and obscene comments. Whatever you do... please take my advise. They are over priced brokers that scam people. I suggest people cut out the middle man and deal with the carriers themselves.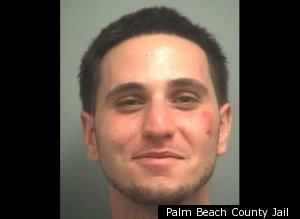 Click Here to read other Ripoff Reports on ALLY VANLINES
Search for additional reports
If you would like to see more Rip-off Reports on this company/individual, search here:
Search Tips
Advertisers above have met our
strict standards for business conduct.