Complaint Review:

Bernadette Yu
Bernadette Yu

Whittle Road

mississauga, Ontario

Canada
Bernadette Yu www.mississaugabioenergetics.com This acupuncturist claims that she can cure certain ailments but she does not have proper training. She is very unhygenic does not wash her hands and steals from her clients. She forces sales on you a mississauga, Ontario Canada
*REBUTTAL Individual responds: Bernadette Yu - Trained Acupuncturist with high Professional Standard
*Consumer Comment: Complete nonsense
*Author of original report: Disregard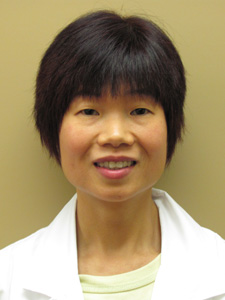 ←
Is this
Ripoff Report
About you?
Ripoff Report
A business' first
line of defense
on the Internet.
If your business is
willing to make a
commitment to
customer satisfaction
Click here now..
Does your business have a bad reputation?
Fix it the right way.
Corporate Advocacy Program™
This acupuncturist claims that she can cure certain ailments but she does not even have proper training. She rushes her clients and even says she works out of her home without any license to do so. She is very unhygenic does not wash her hands and steals from her clients. She forces sales on you and if you don't respond to paying extra she gets very angry and goes for stealing your belongings.
Click Here to read other Ripoff Reports on Bernadette Yu
Search for additional reports
If you would like to see more Rip-off Reports on this company/individual, search here:
Search Tips

Advertisers above have met our
strict standards for business conduct.