Complaint Review:
CB MONROE AND MAIN
CB MONROE AND MAIN


1112 7TH AVE , MONROE WI, 53566




monroe, Wisconsin




USA
REBUTTAL BOX™ |
Respond to this Report!
|
Consumer Comment
ON APPROX DEC 15TH OF 2013 MY ORDER WAS PLACED FOR CLOTHING THRU CB AND MONROE AND MAIN WITH A STORE CREDIT OF $400.00 WITH THEM FOR BEING A NEW CUSTOMERAT $20.00 A MONTH PAYMENTS NO DOWN PAYMENTS; MY ORDER WAS FOR $387 PER THE REPRESENTIVES OF MONROE AND MAIN OF CB AS OF 12/16/2013- I WENT ON TO MY ONLINE BANKING AND FOUND OUT THAT CB AND MONROE AND MAIN HAD CHARGED $104.57 TO MY CREDIT CARD- I CALLED MY BANK AND LET THEM KNOW THAT I DIDN'T AUTHORIZE THIS TRANSACTION FOR THIS AMOUNT AND IT WAS SUPOOSE TO BE $20.00-AT THAT TIME I WAS WHICHED TO THE FRAUD DEPARTMENT AND THEY TOLD ME TO FAX THEM THE AGREEMENT AND PAPERWORK THAT I HAD WITH CB AND MONROE AND MAIN AND A COPY OF THE POLICY , GARUNTEES, THE $20.00 A MONTH; I DID THIS ON 12/17/2013 THE NEXT MORNING- MEANWHILE ON 12/16/2013 AT APRROX 5:15 PM I WAS ON THE PHONE WITH CUSTOMER SERVICE WITH CB MONROE AND MAIN APPROX 5 REPS ONE VERY NASTY AND A LIAR JENNY; THEY KEPT TRANSFERRING ME., 4 OF THEM TRIED TO GET THEIR SUPERVISORS ON THE PHONE AND COULDN'T THESE WERE LEON,JASMINE, TEKEISHA-JENNY JUST FLAT OUT LIED AND ASKED ME DID I READ THE AGREEMENT AFTER BEING CAUGHT IN SERVERAL LIES, I SAID YES I DID AND IT'S POSTED ON YOUR WEBSITE AS WELL $20.00 A MONTH GUARANTEE REFUNDS AND EXCHANGE 60 DAYS NO MATTER WHAT THE COMPLAINTS FOR THE REFUNDS OR EXCHANGES; I ASKED COULD SHE READ SINCE SHE WAS SO RUDE AND AROGANT TO ME THE CUSTOMER AND THEY ARE THE ONES FRAUDERLANTY TAKING MONEY FROM MY CREDIT CARD AND NOT HONORING THEIR WRITTEN WORDS AND ADVERTISEMENT- PLEASE REFER TO COPY OFF THE WEBSITE(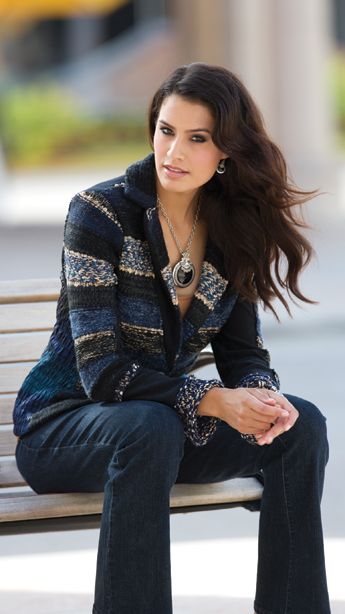 MORE ABOUT MONROE AND MAIN
We're dedicated to bringing you flattering fashions, fabulous footwear and the latest accessories. Whether you're heading to the office, out on the town, or off on a fun-filled getaway, we offer attainable styles with feminine details.

You can have it all using our Monroe and Main Credit plan. If you haven't already, open an account today—and enjoy low monthly payments that expand your fashion options.
LEARN MORE


If it's not instant love, send it back within 60 days for a full merchandise refund or exchange.


Need fit and style help? Our Fit For You Guide demonstrates ways to best flatter your figure from how to take accurate measurements to offering tips on styles that work for your shape.



Monroe and Main has donated thousands of items to Dress for Success, a non-profit organization that provides women in need with interview suits and career development advice. We will continue our mission to help women become self-sufficient and successful.
Our main office is located at:
Monroe and Main®, 1112 7th Avenue, Monroe, WI 53566
AND THERE'S MORE HERE IS THERE $20.00 A MONTH PAYMENT PLANS THEY ARE OFFERING AS WELL(
Buy Now, Pay Later
No Annual Fees
Credit Line Increases
Payments Start at $20 a Month
Ready to apply for
Monroe and Main Credit?
You'll love the first step—just start shopping.
Add items to your cart, and then check out
when you're ready to apply.
During checkout, choose "open a new
monroe and main® credit account."
Answer a few simple questions, and then
finish checking out.
Your credit application will be submitted with your order. We'll let you know if your order was approved (usually within 24 hours). All credit orders are subject to approval.
see payment chart
see terms and conditions

I WAS GIVEN A CREDIT FOR $400.00 @20.00 A MONTH; MY PURCHASE WAS FOR $387; I REQUESTED A CANCELLATION; GOT HUNG UP ON; AND WAS PUT ON HOLD FOR APPROX 30 MINUTES; WITH NO ANSWER. ON 12/17/2013 CB MONROE AND MAIN CHARGED MY CREDIT CARD AGAIN FOR APPROX $35.00 I HAD TO FILE ANOTHER FRAUD COMPLAINT AND CHARGES ARE PENDNG WITH MY ACCOUNT- MY BANK RECEIVED MY FAXED PROOF ON 12/17/2013 AND THE BANK ISSUUED ME OUT ANOTHER CREDIT CARD; NOW SOME OF MY BILLS ARE ON HOLD BECAUSE OF THESE THIEVES AND LIARS AND I HAVE TO WAIT FOR THE INVESTIGATIONS TO FINISH TO GET MY MONEY BACK; IT'S A GOOD THING THAT I ALERTED MY BANK OF THE SITUATION. I HOPE THIS HELPS SOMEONE AND WARNS YOU ABOUT THIS COMPANY BEFORE YOU EVEN THINKING ABOUT BUYING FROM THEM. THEY DON'T HONOR THEIR WORD AND THEY WILL STEAL FROM YOU.
MINISTER MS. ROBBIE THOMAS-BENNETT 12/17/2013

Ripoff Report
About you?
Ripoff Report
A business' first line of defense
on the Internet.
If your business isClick here now..
willing to make a commitment to customer satisfaction
Is this
Does your business have a bad reputation?Corporate Advocacy Program™
Fix it the right way.
Set the record straight:Arbitration Program
Search for additional reports
If you would like to see more Rip-off Reports on this company/individual, search here: