Complaint Review:

DRC Holiday Intl Travel and Tours Renelyn Menguito Co Dennis San Diego Co Renelyn Menguito Co DRC Holiday Travel and Tours sure visa scam syndicate / Dennis Co Lynn Co sure visa scam
DRC Holiday Intl Travel and Tours Renelyn Menguito Co Dennis San Diego Co Renelyn Menguito Co DRC Holiday Travel and Tours sure visa scam syndicate / Dennis Co Lynn Co sure visa scam

Internet

Philippines
DRC Holiday Intl Travel and Tours Renelyn Menguito Co Dennis San Diego Co Renelyn Menguito Co DRC Holiday Travel and Tours sure visa scam syndicate / Dennis Co Lynn Co sure visa scam, syndicate / Dennis Co Lynn Co sure visa scam Mandaluyong , Philippines Internet
*REBUTTAL Owner of company: HOAX , LIAR, BUGAW!
*UPDATE Employee: BOGUS COMPLAINANT, A BIG HOAX, A POSER
*Author of original report: Renelyn Menguito Co sure visa scam syndicate / Dennis San Diego Co illegal recruiter scam . DRC Holiday Intl travel and Tour scam sure visa scam manloloko ng pera
*Author of original report: DRC Holiday Intl. Travel and Tours Renelyn Menguito Co and Dennis San Diego Co scam syndicate sure visa scam
*UPDATE Employee: Tourist entry but the truth is to be an illegal worker in the US.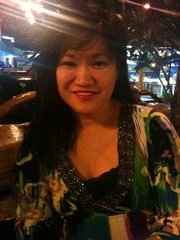 ←
Is this
Ripoff Report
About you?
Ripoff Report
A business' first
line of defense
on the Internet.
If your business is
willing to make a
commitment to
customer satisfaction
Click here now..
Does your business have a bad reputation?
Fix it the right way.
Corporate Advocacy Program™
This post and ad is to warned the public to be careful of Dennis San Diego Co also known as Dennis Co and Renelyn Menguito Co also known as Lynn Co of DRC Intl travel and Tour with address located at UG 5B Pioneer Pointe Condo 128 Pioneer Street mandaluyong City and 1060 Level 1 Forum Robinson Mall, Pioneer St.Mandaluyong City

I have been cheated and scam by DRC HOLIDAY INT'L. TRAVEL AND TOURS owned by husband and wife, Dennis Co and Lynn Co. I contracted their services February 10, 2010 for my intended trip to the US. They assured me that they can give me a sure visa as long as I can pay Three million two hundred fifty thousand pesos (P3,250,000.00). I have already given him Three two hundred fifty thousand pesos (P3,250,000.00) since February 2010 with his promise that if nothing happens and if I don't get any visa I CAN HAVE MY MONEY BACK.

Since I got denied, I asked him to just return the money as they promised but I always get negative response and oftentimes he doesn't answer his phone or turned off. [continued below]....
..... The last time I got a chance to talk to them was December 17, 2010 they gave me a cheque dated December 21, 2010 amounting to One hundred ten thousand pesos (P110,000.00) as partial payment for the refund but eventually the cheque that they issued was returned for the reason of CLOSED ACCOUNT.

Beware of this scammer and swindler or you will be the next victim of their scam and fraud
Click Here to read other Ripoff Reports on DRC Holiday Intl Travel and Tours Renelyn Menguito Co Dennis San Diego Co Renelyn Menguito Co DRC Holiday Travel and Tours sure visa scam syndicate / Dennis Co Lynn Co sure visa scam
Search for additional reports
If you would like to see more Rip-off Reports on this company/individual, search here:
Search Tips

Advertisers above have met our
strict standards for business conduct.