Complaint Review:

Green Villa Disney Mary Ellen Xu Bryan Christopher Moon Kevin Ha Lee
Green Villa Disney Mary Ellen Xu Bryan Christopher Moon Kevin Ha Lee

380 Stonyhill Dr

Chalfont, Pennsylvania

USA
Green Villa Disney Mary Ellen Xu Bryan Christopher Moon Kevin Ha Lee greenvilladisney mary Mary Xu, My sister spent winter in florida and WE rents a house almost every year for 2 weeks holiday and never encounter those kind of problems before; Chalfont, Pennsylvania Chalfont Pennsylvania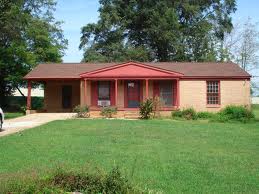 ←
Is this
Ripoff Report
About you?
Ripoff Report
A business' first
line of defense
on the Internet.
If your business is
willing to make a
commitment to
customer satisfaction
Click here now..
Does your business have a bad reputation?
Fix it the right way.
Corporate Advocacy Program™
We rented a house from mary xu, My sister spent almost every year for 2 weeks holiday and never encounter these kind of problems before.
The house was filty, filty, filty, COCKROACHES, no fire extinguisher; the dryer for clothes so filty with dirt that it was a fire hazzard.
do not rent from this manager; not returning her calls; my sister had to deal with having the house clean and sprayed with coachroach poison twice and insects crawling all over the kitchen till the end of stay; cooking pans and cleaning tools impossible to use (cooking pans discusting, only one broom to clean and so old that impossible to use, no dirt pan, vaccum broken; cockroach crawling in diswaher after cleaning dishes, so had to rewash every use;
outside porch to the pool area dirty, dirty, dirty
the whole house needs paint just to cover the dirt on the walls; carpet dirty, we had to keep our shoes on entire stay; furniture are scratched and sofas dirty; after 2 days of trying to deal with mary xu, it was too late to move, it was Easter time and everything pretty well rented;
mary xu does not want to refund the full amount of this hell vacation she sent us 300 dollars
there is some pictures that we can send as soon as my sister arrives home; anyhow, I hope this testimony will help your client to be vigilent if they think of renting from this manager. [continued below]....
.....
Click Here to read other Ripoff Reports on Green Villa Disney Mary Ellen Xu Bryan Christopher Moon Kevin Ha Lee
Search for additional reports
If you would like to see more Rip-off Reports on this company/individual, search here:
Search Tips

Advertisers above have met our
strict standards for business conduct.