Complaint Review:

Jim Forde Keller Williams Tustin
Jim Forde Keller Williams Tustin

17822 E 17TH ST SUITE 101

TUSTIN, California

USA
Jim Forde 714-875-0979, Tustin, Orange County California. This scammer is now at Keller Williams Tustin. 17822 E 17th St, Suite 101 Tustin, CA 92780. JIM FORD SCAMMER PATHOLOGICAL LIAR WORLD'S BIGGEST LOAD. Jim Forde 714-875-0979, Tustin, Orange County California. This scammer is now at Keller Williams Tustin. 17822 E 17th St, Suite 101 Tustin, CA 92780. JIM FORD SCAMMER PATHOLOGICAL LIAR WORLD'S BIGGEST LOAD. TUSTIN California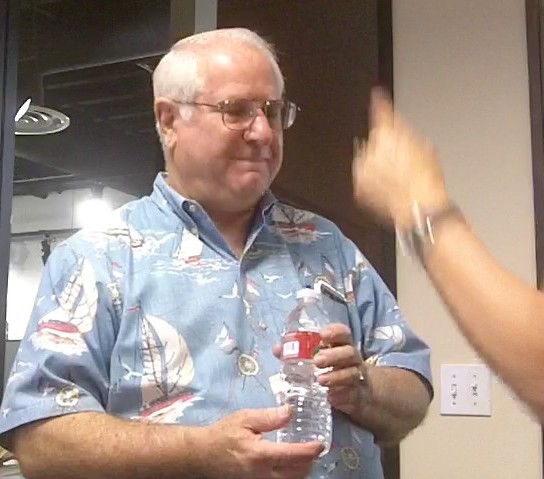 ←
Is this
Ripoff Report
About you?
Ripoff Report
A business' first
line of defense
on the Internet.
If your business is
willing to make a
commitment to
customer satisfaction
Click here now..
Does your business have a bad reputation?
Fix it the right way.
Corporate Advocacy Program™
I saw this ripoff report by another agent. This is EXACTLY what happened to me. This guy is crazy. He makes claims and promises things but when you join him, you find out that he talks through his a*s and what comes out of his mouth is bull s**t. Beware. I was burned by him and so many other agents I know say the same thing.
I wish I found this report BEFORE I joined his company. Now I have to deal with changing companies and order new cards, signs, name tags and everything.
This guy should be sent to jail because what he does has to be criminal.
I've heard he's stolen money from agents at his previous companies. He stole from me too. Cost me so much. What a nightmare Jim Forde is.
Here's the other ripoff report I found on him:
REALTOR ALERT FOR CALIFORNIA. PLEASE READ ABOUT JIM FORDE AND HIS PARTNER STEPHIE HOREZKO & STAFF. [continued below]....
...........
I knew Jim from Realty One when he was there a few years ago. He was there with Stephy Horezko. BEWARE, this guy is a PATHOLOGICAL LIAR!!!! Don't believe anything that comes out of his mouth. I did and have lived to regret it. The worst part is he comes across as a sincere, old man; like your uncle. But he's the worst liar on the planet. He claims to be a social media expert but doesn't know crap about the internet. His skills are a joke. He promised to build a website for me and get me ranked at the top of search engines. I gave him access to my urls and he took them hostage. Didn't create any websites at all. Just kept my urls hostage. He's also been overheard saying inappropriate remarks to the female agents. I'm surprised no one complained about sexual harassment about him.
He got fired at Realty One and got hired at another real estate company. I heard he continued the same BS there. Lying, and scamming agents there.
I just found out that he left there and is now the recruiter for Keller Williams new office in Tustin at 17822 E 17TH ST STE 101. Same load of hoohah at keller Williams.
BEWARE OF THIS GUY. HE SEEMS HARMLESS BUT DON'T BE LIKE ME AND LEARN THE HARD WAY. DON'T TAKE HIS HARMLESS, CARING NATURE AS SOMEONE THAT IS TRUTHFUL OR CARES ABOUT YOU. HE ONLY CARES ABOUT ONE THING…HIMSELF AND WILL DO WHATEVER HE CAN TO GET PAID OFF YOU. HE WILL SEEM LIKE SOMEONE YOU CAN TRUST. I FELL FOR THE SAME THING. IF YOU DO, GOOD LUCK TO YOU.
I NEVER TAKE THE TIME TO DO THIS BUT I THOUGHT I OWED IT TO MY FELLOW REAL ESTATE AGENTS TO WARN THEM OF THIS PATHOLOGICAL LIAR.
Click Here to read other Ripoff Reports on Jim Forde Keller Williams Tustin
Search for additional reports
If you would like to see more Rip-off Reports on this company/individual, search here:
Search Tips

Advertisers above have met our
strict standards for business conduct.