Complaint Review:

Katy Sutherland
Katy Sutherland

825 Nicollet Mall Ste 1520

Minneapoli, Minnesota

United States of America
Katy Sutherland Integrated Merchant Solutions obscenity laced tirade against an elderly customer Minneapoli, Minnesota
*REBUTTAL Owner of company: Incorrect Company - Please remove this complaint
*REBUTTAL Owner of company: Incorrect Company - Please remove this complaint
*REBUTTAL Owner of company: Incorrect Company - Please remove this complaint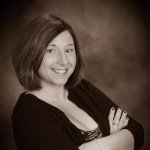 ←
Is this
Ripoff Report
About you?
Ripoff Report
A business' first
line of defense
on the Internet.
If your business is
willing to make a
commitment to
customer satisfaction
Click here now..
Does your business have a bad reputation?
Fix it the right way.
Corporate Advocacy Program™
I was speaking with the company executive Katy Sutherland. She completely misrepresented the service I was going to receive and used obscene language. I hired this company to build my website. I was speaking with one of the executives concerning the functionality of my site. She was very abusive to me because of my age. She used offensive language when I had questions about the services I paid for. I have never been treated so badly. I paid over $10,000 for my site and I received no help. My site is completely unfunctional and the design is unprofessional. I cannot believe that Katy Sutherland is an executive at this company. She should be ashamed of herself for her behavior and disrespect of someone my age.
Click Here to read other Ripoff Reports on Katy Sutherland
Search for additional reports
If you would like to see more Rip-off Reports on this company/individual, search here:
Search Tips

Advertisers above have met our
strict standards for business conduct.