Complaint Review:
KNIGHT VISION STUDIOS
KNIGHT VISION STUDIOS

Universal Studios Hollywood

Universal City, California

USA
KNIGHT VISION STUDIOS JAMES G.H. KNIGHT TOTAL SCAMMER! TOTAL FRAUD! TOTAL RIP-OFF! BEWARE!!! Universal City California
←
Is this
Ripoff Report
About you?
Ripoff Report
A business' first
line of defense
on the Internet.
If your business is
willing to make a
commitment to
customer satisfaction
Click here now..
Does your business have a bad reputation?
Fix it the right way.
Corporate Advocacy Program™
JAMES KNIGHT and his partner Scott Owen are nothing but CROOKS! THEIFS! SCAM ARTISTS! RIP-OFF ARTISTS.
On Jan 8, we were scheduled to do a 2 day mocap shoot at UVS1 (Universal Studios Virtual Stage), for the Grammy's: Called WE ARE MUSIC. The total cost of the shoot was $61,000. That was to include 2 days of stage rental. full body, face and finger capture, (1 actor), scanning, rig set up, 200 seconds of "clean/retargeted data:" delivered in Maya, with 1 character rig baked on and 2 days of Kraft Services for 15 people. James and Scott were given a 50% deposit the balance to be paid upon final delivery.
WE WERE SCAMMED! On Jan 8 we arrived at the studio. Scott and and 1 employee were there. James did not arrive until around 1pm. They told us several employees called in sick (Another Lie). I was told that we would be able to start when James arrived. (Another Lie). James spent the next 45 minutes calling people to come in and help.. What he was really doing was trying to get people in to actually run the motion capture system becasue he and Scott counld not. They coulld not even calibrate their own volume. I got into an argument with James. He said he was going to give us a discount on the "clean up", but he had to charge us the stage rental because he had to pay it Universal. He only rents the space from Universal. He DOES NOT EVEN OWN THE MOCAP SYSTEM! IT IS NOT HIS! HE CAN"T EVEN RUN IT! He had told us he was the Motion Capture Producer on Avitar when we came in to tour the facility. He gave me a link to an article where he is quoted as saying this as well. http://www.cgchannel.com/2012/01/interview-avatar-mocap-producer-james-knight/. HE IS A SCAM ARTIST. This article is nothing but LIES. We waited until 3:45pm. At that point I told James we cancelling this job and I want a refund immediately. By the way Kraft Services, which we paid for..NEVER arrived.
Long Story Short: We never received a refund. We have sued Knight Vision and James Knight for the entire cost, plus damages and attorney fees. Los Angeles Superior Court: Judge Nudell
I spoke to Candice Alger the Owner of Giant Studios and she confirmed Jame's published intervew was full of "non-truths" he was not a Motion Capture Producer or Supervisior at Giant, and he did not build their company/
Knight Vision Studios / James Knight / Scott Owen/ are SCAMMERS.
1).100% LIE About their work Experience
2). Not Partners with Universal Studios
3) Do Not Own Their motion capture system and can not run it themselves.
4). They DID NOT work on Avitar, King Kong, Reel Steel, Spiderman CALL GIANT STUDIOS AND CALL SONY STUDIOS TO VERIFY
BEWARE! BEWARE! BEWARE!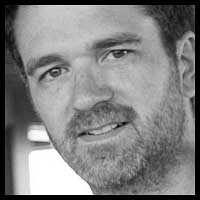 Click Here to read other Ripoff Reports on KNIGHT VISION STUDIOS
Search for additional reports
If you would like to see more Rip-off Reports on this company/individual, search here:
Search Tips
Advertisers above have met our
strict standards for business conduct.