Complaint Review:

Kratom Botanicals LLC

Kratom Botanicals LLC Kratom Botanicals L.L.C. is an absolute fraudulent site. DO NOT ORDER FROM THEM!!! Vinnie Bailey and Georgette Harvey are complete scammers! If you have been ripped off by them, I urge you to contact the Internet Crime Complaint Center as I have and file a complaint with the IC3; co sponsored by the FBI and the National White Collar Crime Center (NW3C). It only takes a few minutes and will help in bringing them to justice. I was foolish enough to believe in their statements and gave them my business, they happily took my money and I NEVER received my order. I have tried calling, leaving messages, text and email on numerous occasions with no reply. These people are thieves and deliberately take advantage of Kratom and the benefits it offers. Internet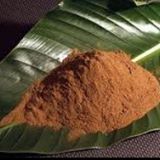 ←
Is this
Ripoff Report
About you?
Ripoff Report
A business' first
line of defense
on the Internet.
If your business is
willing to make a
commitment to
customer satisfaction
Click here now..
Does your business have a bad reputation?
Fix it the right way.
Corporate Advocacy Program™
Kratom Botanicals LLC is an absolute fraudulent site. DO NOT ORDER FROM THEM!!! Vinnie Bailey and Georgette Harvey are complete scammers!
I was foolish enough to believe in their statements and gave them my business, they happily took my money and I NEVER received my order. I have tried calling, leaving messages, text and email on numerous occasions with no reply. These people are thieves and deliberately take advantage of Kratom and the benefits it offers.
If you have been ripped off by them, I urge you to contact the Internet Crime Complaint Center as I have and file a complaint with the IC3; co-sponsored by the FBI and the National White Collar Crime Center (NW3C). It only takes a few minutes and will help bring them to justice.
Click Here to read other Ripoff Reports on Kratom Botanicals LLC
Search for additional reports
If you would like to see more Rip-off Reports on this company/individual, search here:
Search Tips

Advertisers above have met our
strict standards for business conduct.