Complaint Review:
Ksl News Broadcasting
Ksl News Broadcasting DESERET MANAGEMENT CORPORATIONKSL TV ksl news cover-ups, scandals utah government kidnapping children Salt Lake City Utah
←
Is this
Ripoff Report
About you?
Ripoff Report
A business' first
line of defense
on the Internet.
If your business is
willing to make a
commitment to
customer satisfaction
Click here now..
Does your business have a bad reputation?
Fix it the right way.
Corporate Advocacy Program™
UTAH MORMON MEDIA COVER-UPS - UTAH KIDNAPPING CHILDREN FOR PROFITS AND CORRUPTION!
If you are looking for truthful reporting BEWARE of KSL.COM AKA DESERET MANGEMENT CORPORATION! The Mormon run agencies actions are nothing less than conspiracy and political cover-ups. In an attempt to expose the Government travesties brought upon the people of Utah through secretive proceedings in which Intel the state legally kidnapping and adopting children out from under there parents feet. Not for crimes but so they may continue to receive federal back-door incentive funds otherwise known as title IV-E.
Though this i true and verified. The Mormon run agencies have attempted to hide all traces of truth and public awareness of this matter due to a political cover-up. [continued below]....
..... Should any further conditioning or propaganda campaigns suddenly appear you have been warned. The Mormon run agencies have taken all measures to deceive the general public including the removal of legitimate legal notices and classified ads exposing such hideous travesties.
The following is the most recent attempt by ksl.com to remove a classified ad seeking the publics help while also keeping them aware of such abuses all within the 1st 24hrs. of it's posting.
In conclusion it is the firm opinion that the Mormon run media agencies are working diligently with the State Of Utah to help conspire and cover-up all corruption while creating a blindfold when it comes to transparency or public awareness.
PLEASE HELP SHARE THIS AND EXPOSE THE KIDNAPPINGS AND CORRUPTION IN THE STATE OF UTAH! ONE THING THEY DO FEAR IS PUBLIC OPINION! PUBLIC AWARENESS AND THE TRUTH!


Within the 1st 24hrs. of it's posting both ads were deleted in an attempt to bury the truth in a political cover-up in which would enrage the public should they become aware of such travesties.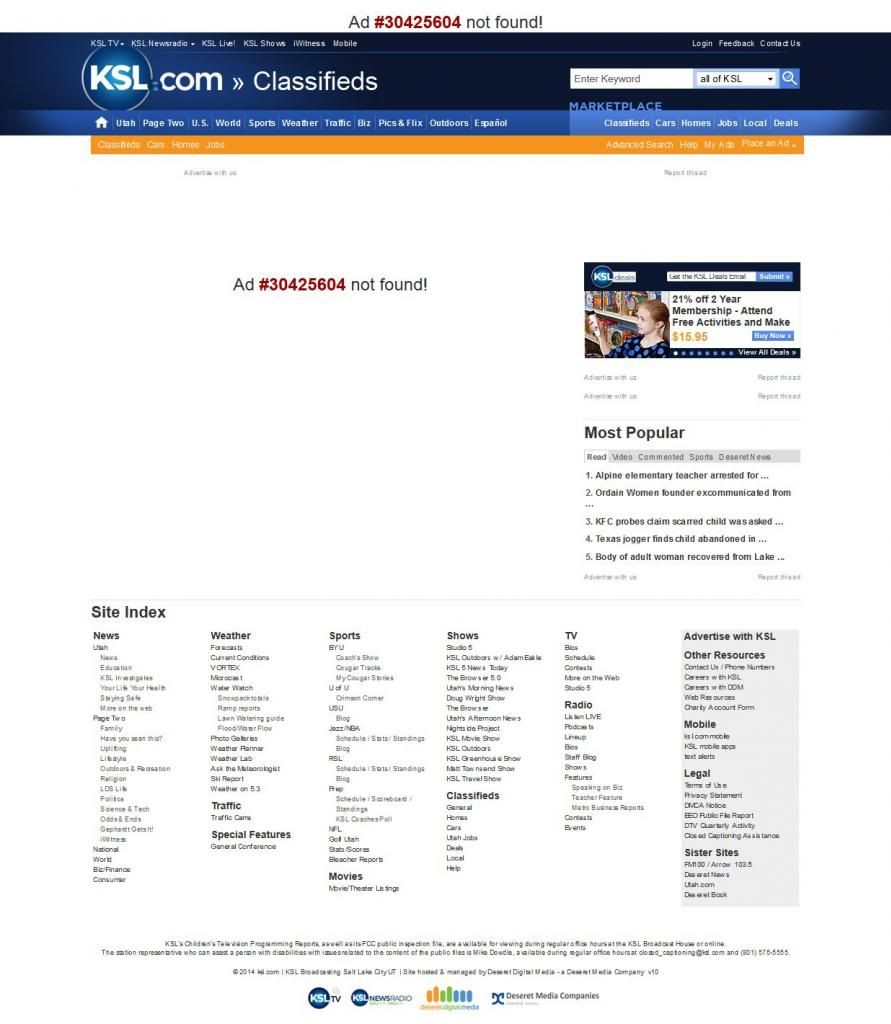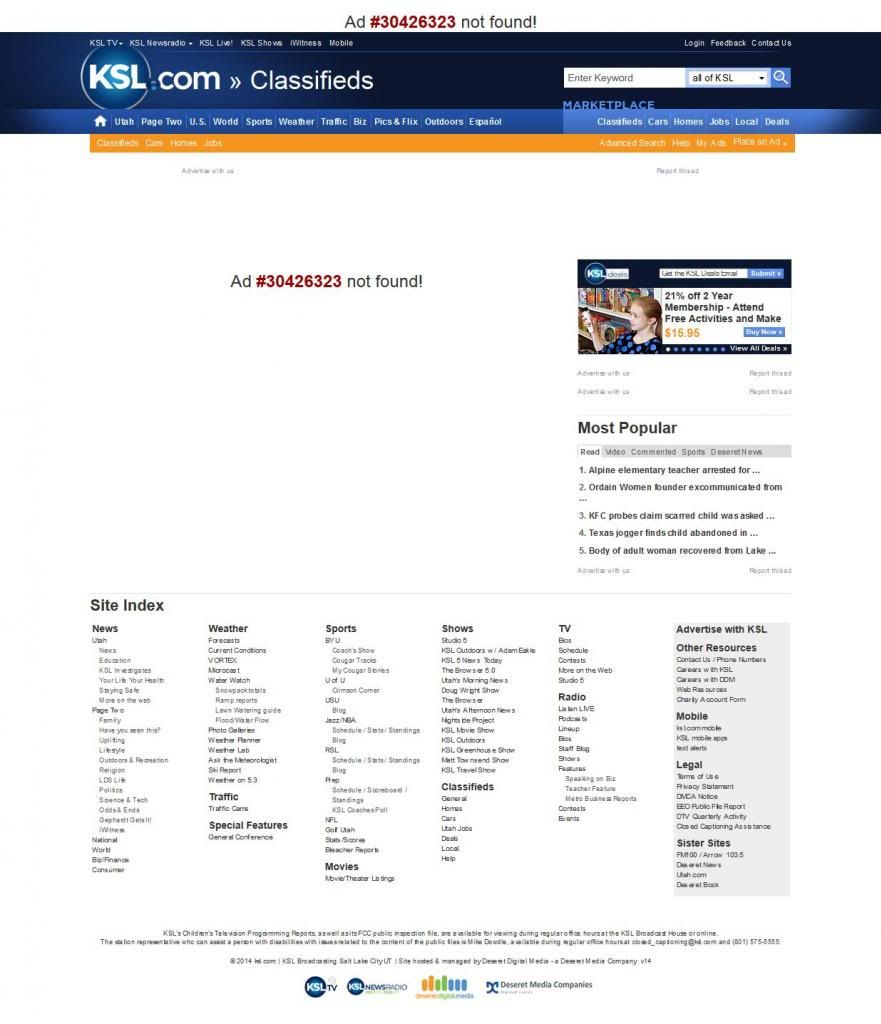 Click Here to read other Ripoff Reports on Ksl News Broadcasting
Search for additional reports
If you would like to see more Rip-off Reports on this company/individual, search here:
Search Tips
Advertisers above have met our
strict standards for business conduct.