Complaint Review:

MARK TAYLOR, FABTECH STERLING, Sterling Const. & Dev't. Corporation
MARK TAYLOR, FABTECH STERLING, Sterling Const. & Dev't. Corporation

Lot 8, Blk. 13, Golden Mile Business Park,

Internet

United States of America
MARK TAYLOR, FABTECH STERLING, Sterling Const. & Dev't. Corporation PLASWALL BUILDING SYSTEM CRIMINAL & MONEY LAUNDERING ACTIVITIES OF MARK TAYLOR, FABTECH STERLING IN PHILIPPINES AND INDIA, PLASWALL, Internet
*REBUTTAL Individual responds: Press Release: FOR IMMEDIATE RELEASE: Stephan Schurmann CEO of Powerconcrete.us and Stephanschurmann.us has been kicked out of the US and now starting their new Scams and Fraud in Canada
*REBUTTAL Individual responds: Press Release: FOR IMMEDIATE RELEASE: Stephan Schurmann CEO of Powerconcrete.us and Stephanschurmann.us has been kicked out of the US and now starting their new Scams and Fraud in Canada
*REBUTTAL Owner of company: CHARACTER ASSASSINATIONS AND SMEAR CAMPAIGNS BY MARK TAYLOR AND RICHARD WATERS
*General Comment: Steven Schurmann aka Stephan Schurmann is a liar and a thief, and a serial con man He will take your money and give you nothing...
*REBUTTAL Owner of company: Mr Zimmerman another Victim
*REBUTTAL Owner of company: Schurmann the truth
*Author of original report: Miguel Vargas is a GHOST under the real name of Mark Taylor, the MONEY LAUNDERING CEO OF STERLING CONSTRUCTION, SELLING FRANCHISES FOR THE INFERIOR PLASWALL BUILDING SYSTEM
*Author of original report: Miguel Vargas is a GHOST under the real name of Mark Taylor, the MONEY LAUNDERING CEO OF STERLING CONSTRUCTION, SELLING FRANCHISES FOR THE INFERIOR PLASWALL BUILDING SYSTEM
*General Comment: Ubelieveable!!
*Author of original report: MARK TAYLOR OF STERLING DEVELOPMENT CORPORATION IS LIFE THREATENING HIS FRANCHISEES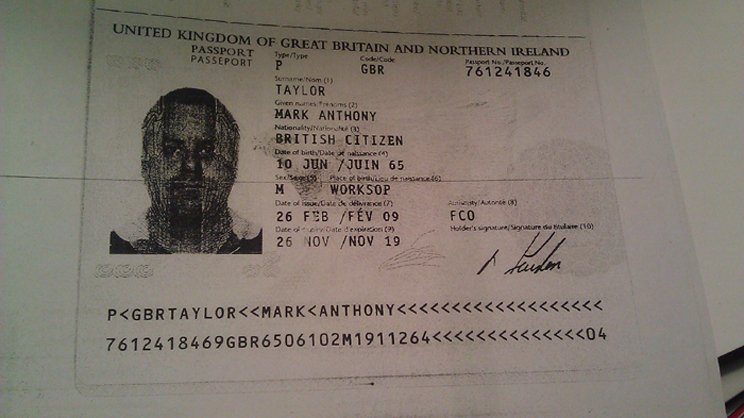 ←
Is this
Ripoff Report
About you?
Ripoff Report
A business' first
line of defense
on the Internet.
If your business is
willing to make a
commitment to
customer satisfaction
Click here now..
Does your business have a bad reputation?
Fix it the right way.
Corporate Advocacy Program™
CRIMINAL ACTIVITIES OF MARK TAYLOR,FABTECH STERLING IN PHILIPPINES AND INDIAFRANCHISOR OF THE INFERIOR PLASWALL BUILDING SYSTEM

WARNING TO ALL!

Mark Taylors criminal activities as "FRANCHISOR" of the Plaswall Building System

ALABASTER, ALABAMA, 14TH AUGUST 2011

For the full story go to: www.plaswall.us/mark_taylor

Due to the fact that Mark (Anthony) Taylor from Sterling Construction and Development Corporation in Manila, Philippines IS ACCORDING TO HIS OWN STATEMENTS, involved with MONEY LAUNDERING ACTIVITIES FOR NIGERIANS, plus he has made FALSE STATEMENTS AND DECLACARTIONS TO THE USA PATENT AND TRADEMARK OFFICE REGARDING THE PLASWALL BUILDING SYSTEM, we Plaswall Manufacturing and Development Inc. (USA) have resigned as exclusive Master Franchisee for USA with immediate effect as of July 7, 2011. [continued below]....
.....

Mark Taylor owes our CEO, Steve Schurmann US$500,000 (FIVE HUNDRED THOUSAND) in commissions for selling a Master Franchise of the Plaswall Building System into Nigeria to a person called Abraham Enoch from IDEAL GRACE CONSTRUCTION. When our CEO requested his commission payments, he received from Mark Taylor life threatening emails and phone calls, which are on record for everybody to see on request.

Mr. Steve Schurmann has informed the USA Authorities about the MONEY LAUNDERING ACTIVITIES of Mark Taylor and has also informed the USA Patent Office regarding the false statements of Mark Taylor regarding his Plaswall Patents.Mark Taylor has broken all franchise laws and should you be considering to ever purchase a franchise from him, BE WARNED! This guy is a total crook and will NOT GIVE YOU ANY FRANCHISE SUPPORT, but instead will threaten you on every occasion to REVOKE your franchise after he has received your hard earned money!

STAY AWAY FROM THIS CORRUPT FRANCHISOR IF YOU DONT WANT TO BE THE NEXT VICTIM. OUR CEO CAN SHOW YOU SEVERAL EMAILS IN WHICH MARK TAYLOR THREATENS HIM.WE CAN ALSO PROOF TO YOU THAT WE NEVER RECEIVED ANY TRAINING FROM MARK TAYLOR, CEO OF THE FABTECH STERLING GROUP.

He does not provide you with any marketing materials, no corporate brochures, no trade show banners, no press releases and no help when you have to setup your Plaswall Manufacturing Plant. The ONLY THING HE DOES IS THROW HIS INFERIOR BUILDING SYSTEM INTO A 40 FOOT CONTAINER, NOT EVEN ON PALLETS AND WHEN IT ARRIVES AT YOUR DESTINATION IT WILL TAKE YOU MORE THAN 10 HOURS TO EMPTY THAT CONATINER BY HAND, AS YOU CANNOT TAKE ANYTHING OUT BY FORKLIFT.

THEN MARK TAYLOR WILL ADVISE YOU TO HIRE SOME MEXICANS TO GET THE JOB DONE. HE DOES NOT SEND ANYBODY TO YOUR LOCATION TO ESTABLISH YOUR PLASWALL PLANT, BUT WILL TELL YOU I AM NOT YOUR BABBY SITTER, TAKE CARE OF YOUR OWN BUSINESS

MARK TAYLOR WILL FURTHER SEND YOU BROKEN OR DAMAGED MATERIALS AND WHEN YOU ASK FOR A REFUND OR REPLACEMENT OF THESE DEFECT GOODS, HE WILL THREATEN YOU AGAIN TO REVOKE YOUR FRANCHISE.

COPIES OF ALL EMAILS FROM MARK TAYLOR ARE AVAILABLE TO ALL WHO WISH TO SEE THEM. THAT CROOK HAS NO BUSINESS ETHICS AND NO MORALS AND WILL JUST SCREW YOU OVER!

YOU HAVE BEEN WARNED! DONT BELIEVE ONE WORD TAYLOR SAYS, AS HE WILL LIE THROUGH HIS THEET TO GET YOUR MONEY. OUR CEO STEVE SCHURMANN LOST MORE THAN $750,000 WITH THIS COWBOY AND WE CAN ONLY WARN YOU NOT TO BE AS NAVE AS WE HAVE BEEN.

Above all, the moment we resigned as Franchise Holder for USA, we closed down the old Plaswall Web Site and stopped using with immediate effect the Plaswall Brand, Mark Taylor starts spreading false information about our CEO Steve Schurmann across the Internet trying to discredit him in any way he feels is APPROPRIATE.

Ask yourself the MILLION DOLLAR QUESTION:

IS THIS THE PROFESSIONAL BEHAVIOUR OF A REPUTABLE FRANCHISOR???

IT ONLY SHOWS THAT MARK TAYLOR IS A LOW LEVEL SCUM BAG, BUT HE DOES NOT CARE ABOUT INTERNATIONAL FRANCHISE LAWS OR BUSINESS ETHICS!WOULD YOU LIKE TO DO BUSINESS WITH SUCH A CROOK SITTING IN MANILA?

HERE IS THE COPY OF MARK TAYLORS EMAIL IN WHICH HE CONFIRMS THAT HE DID MONEY LAUNDERING FOR THE NIGERIANS!!!

----- Reply message ----- From: "Mark" To: "21st Equity Homes-Manila, Philippines"Subject: revised proforma invoice Date: Tue, Dec 14, 2010 5:48I am Just advise latest on nigerians downpayment 150k balance they asked for franchise reduction told them direct No Way and don't ask again we will allow it to be paid at rate on 10 percent added to materials until paid , this way fee is paid as they go and is really free as paid from there savings and profits the system brings they dropped the discount conversation on this basis so 1.5 million it is , the $188,000 is supposed to be on the way but most will go back to them to pay land issue for one off ok I will do but further laundering will be charged by me at 10% to discourage them to do this . only sterling is to be dealt with , Regards mark Sent from my iPad


Click Here to read other Ripoff Reports on MARK TAYLOR, FABTECH STERLING, Sterling Const. & Dev't. Corporation
Search for additional reports
If you would like to see more Rip-off Reports on this company/individual, search here:
Search Tips

Advertisers above have met our
strict standards for business conduct.