Complaint Review:

Mayor Japal KIDNAPPER Guiani, Atty. Cynthia ARSON Sayad, COUNCILOR Graham Dumama, Shabu Source-Abdila Lim, Shabu Source Amil Sula
Mayor Japal KIDNAPPER Guiani, Atty. Cynthia ARSON Sayad, COUNCILOR Graham Dumama, Shabu Source-Abdila Lim, Shabu Source Amil Sula

POBLACION 1

Internet

United States of America
Mayor Japal KIDNAPPER Guiani, Atty. Cynthia ARSON Sayad, COUNCILOR Graham Dumama, Shabu Source-Abdila Lim, Shabu Source Amil Sula MASTERMIND KIDNAPPER OF VICKY GO IS JOJO GUIANI COUNCILOR THEN. AND SPO1 DATUMANONG LAUBAN AKA DEADMEAT MASTER MIND KIDNAPPER OF VICKY GO 10 MILLION NI RAPE NI JOJO NUNG DI NA MAKABIGAY NG 10 MILLION PESOS Internet
*Consumer Comment: fake!!!!!
*General Comment: fake report about Mayor Japal Jojo Guiani & Atty Cynthia Guiani Sayadi
*REBUTTAL Owner of company: Muslimin G Sema is a liar
*General Comment: MUSLIMEN SEMA is the real KIDNAPPER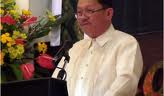 ←
Is this
Ripoff Report
About you?
Ripoff Report
A business' first
line of defense
on the Internet.
If your business is
willing to make a
commitment to
customer satisfaction
Click here now..
Does your business have a bad reputation?
Fix it the right way.
Corporate Advocacy Program™
Cotabato City 10 Million KIDNAPPING: Police tag Local executive Councilor Japal Jojo Guiani jr. as mastermind of Vicky Go Kidnapping. The local Police yesterday vowed to sue members and leaders of t JOJO GUANI KIDNAP FOR RANSOM Group, Also Known as JJGKFRG is a resposible for the revived kidnapped for ransom activities in Cotabato city and nearby areas, Supt. Joel Goltiao, Cotabato City police command Director, made annoucement in a radio interview, claiming a local elective official was among the BRAINS in the series of kidnap for ransom operations in MAGUINDANAO, North Cotabato and here.

Goltiao begged to withholdthe identities of the suspects pending filing of the charges in the court. But he assured to unmask the brains in due time. Goltiao named only separatist rebel-turned-bandit Kagui Musa Ali' as the combatant Leader of the gang, whose latest victim was businesswomen Vicky Go. [continued below]....
.....

Go, 40, was snatched Friday from her residence in Barangay Tukananes here by 10 heavily armed men led by a certain Mayankang, said to be Musa Ali"s right hand man. Goltiao said his command is preparing an airtight case against the suspects, including the mastermind whom he only identified as elected local politician.
Click Here to read other Ripoff Reports on Mayor Japal KIDNAPPER Guiani, Atty. Cynthia ARSON Sayad, COUNCILOR Graham Dumama, Shabu Source-Abdila Lim, Shabu Source Amil Sula
Search for additional reports
If you would like to see more Rip-off Reports on this company/individual, search here:
Search Tips

Advertisers above have met our
strict standards for business conduct.