Complaint Review:
OMNI-CARE Group, Inc.
OMNI-CARE Group, Inc. omni-care.orgserviceanywhere.com Abandoned their re-branding project and stopped returning emails or calls and will not pay remaining invoice. Belleair Bluffs Florida
*Author of original report: Final Bill Paid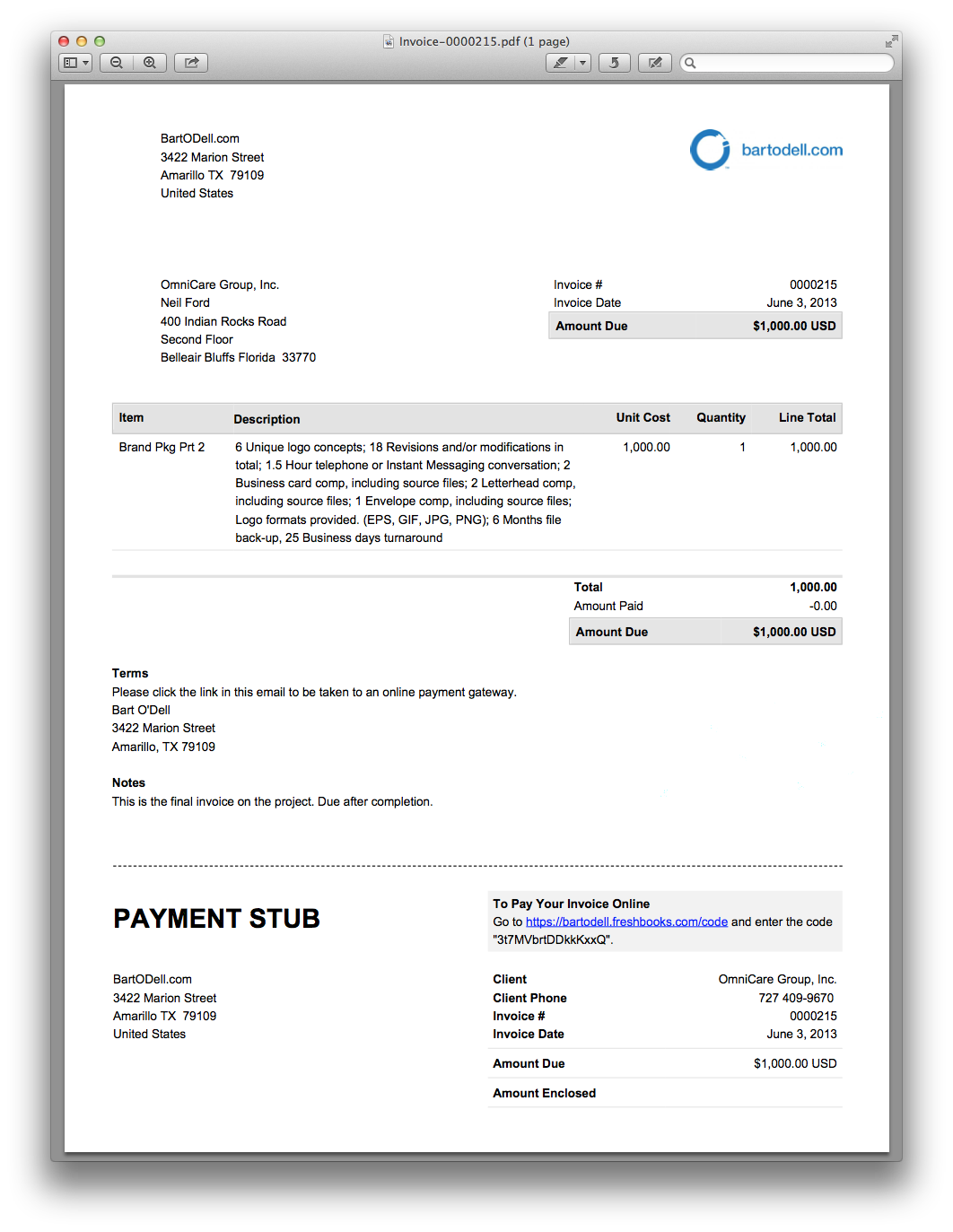 ←
Is this
Ripoff Report
About you?
Ripoff Report
A business' first
line of defense
on the Internet.
If your business is
willing to make a
commitment to
customer satisfaction
Click here now..
Does your business have a bad reputation?
Fix it the right way.
Corporate Advocacy Program™
S. Neil Ford contracted me on June 1, 2013 to complete a re-branding project for his company Omni-Care. This invloved creating a new brandable icon as well as custom logo type treatment. Part of the package that he selected and paid the initial non-refundable deposit of $1000 for included a business card, letterhead and #10 envelope design.

On June 25, 2013 a couple logo selections were made from the concepts presented he asked that I send over working files for him to have his sign company produce some mockups for his building signage. I refused as I will not/ and do not have to send any working files until a project is paid for in full. Mr. Ford then decided to threaten me with a legal lawsuit and slanderous alligations on his blogs and twitter for my refusal. I responded with directing him to the terms on my website once again for his review and awaited his response. I forwarded all emails and correspondence over to my attorney and prepared to take this matter to litigation and did not hear from him again until July 5, 2013. [continued below]....
.....
On July 5, 2013 I reached out to Mr. Ford to inquire if he wanted to contiunue this project or if he wanted to abandon the project completly. He responded that he wanted to continue the project. I agreed to continue the project with the expectation that my final bill of $1000 would be paid in full.
On August 13, 2013 the final logo concept was approved and I proceeded to design the packaged business card, letterhead and #10 envelope comps as requested. Mr. Ford replyied that the response to the redesign had been great and that he would get back to me with any changes.
On August 15, 2013 Mr. Ford responded that he did not want to use plastic business cards as he did previously in the past, in which I agreed.
On August 16, 2013 I sent Mr. Ford the final stationery items, business cards, letterhead and #10 envelope concepts. This was the last time I spoke with him via email since he abandoned the project.
The below dates are reflective of my attempts to contact him since August 15, 2013 by email with no response.
August 19, 2013
August 20, 2013
August 21, 2013
August 26, 2013
The below dates are reflective of my attempts to contact him since August 15, 2013 by phone/text with no response.
August 27, 2013
August 28, 2013
August 29, 2013
August 30, 2013
Click Here to read other Ripoff Reports on OMNI-CARE Group, Inc.
Search for additional reports
If you would like to see more Rip-off Reports on this company/individual, search here:
Search Tips
Advertisers above have met our
strict standards for business conduct.