Complaint Review:

Pam Wooddell: Live Oak Real Estate Wilmington NC
Pam Wooddell: Live Oak Real Estate Wilmington NC Pam Wooddell Live Oak Real Estate Hire Cocaine Dealer Pete Mairs!! Wilmington North Carolina
*Author of original report: Sex Offender Peter R. Mairs
*Consumer Comment: James P. Kenton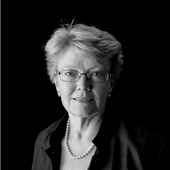 ←
Is this
Ripoff Report
About you?
Ripoff Report
A business' first
line of defense
on the Internet.
If your business is
willing to make a
commitment to
customer satisfaction
Click here now..
Does your business have a bad reputation?
Fix it the right way.
Corporate Advocacy Program™
37 Peter Robinson Mairs 50 NC 03/09/1961 View All View Details Result Details Name: Peter Robinson Mairs Age: 50 Date of Birth: 03/09/1961 Sex: Male Race: WHITE Weight: 0 State: NC Offense Details Court Record ID: 01640NEW HANOVER 1984CRS000815 Source Name: Individual NC courts Offense: Arraigned:SELL OR DELIVER COCAINE Disposition: SUPERSEDING PROCESS OR SUPERSEDING INDICTMENT Court Name: NEW HANOVER Offense Code: 90-95(A)(1) Disposition Date: 03/13/1984 Source State: NC Offense Date: 12/06/1983 Offense Code: 90-95(A)(1) Source: ncaoc
Click Here to read other Ripoff Reports on Pam Wooddell: Live Oak Real Estate Wilmington NC
Search for additional reports
If you would like to see more Rip-off Reports on this company/individual, search here:
Search Tips

Advertisers above have met our
strict standards for business conduct.