Complaint Review:

PANKAJ-GHULIANI- eternityphotostudio.com SCAMMER/CHEAT/FRAUD/LOSER/GHETTO WEDDING PHOTOGRAPHER, NYC, NJ, PA, VA, FL, GA, Toronto
PANKAJ-GHULIANI- eternityphotostudio.com SCAMMER/CHEAT/FRAUD/LOSER/GHETTO WEDDING PHOTOGRAPHER, NYC, NJ, PA, VA, FL, GA, Toronto

Nationwide

USA
PANKAJ-GHULIANI- eternityphotostudio.com SCAMMER/CHEAT/FRAUD/LOSER/GHETTO WEDDING PHOTOGRAPHER, NYC, NJ, PA, VA, FL, GA, Toronto suhaagphotography.com, eternityphotostudio.com, pinkdivanyc.com, pinkdiva, www.shaadiyellowpages.comHelping Henna Studios, Art of Wedding Photography, Adam & Eve, Soulmates Couples Mirchi Productionnationalgeographicphotography.comcherrynyc.com Wedding Photographer - CHEAT-FRAUD NYC, NY, PA, VA, FL, VA, GA, SF, LA, Toronto Nationwide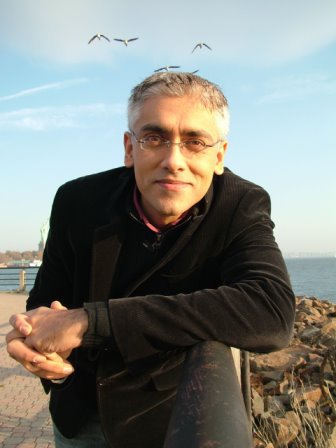 ←
Is this
Ripoff Report
About you?
Ripoff Report
A business' first
line of defense
on the Internet.
If your business is
willing to make a
commitment to
customer satisfaction
Click here now..
Does your business have a bad reputation?
Fix it the right way.
Corporate Advocacy Program™
Mr Pankaj Kumar Ghuliani (real name) aka Ashish Taneja aka Bobby aka Bob aka must be having new name by now :-)....he is known scammster in Wedding photography business, he scams innocent couples and rob their hard earn money.
He is a loser and total FAILURE in professional and personal life can't blame this loser since he has no education, came from India illegally to US, married his first wife for greencard she kicked him since he cheated her, then he again married another innocent woman rather coned her for greencard since he was almost deported, this ghetto left her too and started living with another 19 year old girl from Lithiuania while he was married to her 2nd wife after that he married single mother from Toronto robbed her and came back to US with all her money and while he was legally married to her, married another woman (4th marriage :-)) illegaly in India in Feb 2012 and never registered his marriage in US till date with whom he is currently living with and operating his business under her name. [continued below]....
.....
He also have a habbit of chasing women and have slept and ruin their life and btw hygiene wise he is worse than a FILTHY PIG :-)
He is absconding from NYPD, already his driving license is revoked by NYPD and State of Florida, he is now driving on Canadian driving license which he got fraudulently. I already have his DMV license record information with me now :-)
He is also a DEADBEAT DAD - not paid child support for so many years now and living lavish life himself robbing innocent couples.
He also absconding from IRS.
Few facts about this Ghetto -
BEWARE !! PLEASE check his GOVERNMENT ISSUED PHOTO ID if he contacts you, I am sure he wont pick his phone or will to meet you, he keeps changing his name and websites -
1. He is running this SCAM business for many years now with many different websites few to name for your information -
suhaagphotography.com,
weddingmemoriesforever.com
Adam & Eve Photography
Weddings 34
Art Of Wedding Photography
Henna Photography
Photography & Videography
Mirchi Production
Heena Studio
nationalgeographicphotography.com
pinkdivanyc.com
cherrynyc.com
Kupi Stic
Click Here to read other Ripoff Reports on PANKAJ-GHULIANI- eternityphotostudio.com SCAMMER/CHEAT/FRAUD/LOSER/GHETTO WEDDING PHOTOGRAPHER, NYC, NJ, PA, VA, FL, GA, Toronto
Search for additional reports
If you would like to see more Rip-off Reports on this company/individual, search here:
Search Tips

Advertisers above have met our
strict standards for business conduct.