Complaint Review:

Sam Dino Stark Liquid Laser USA Ripoff
Sam Dino Stark Liquid Laser USA Ripoff

411 west conference dr south

Boca raton, Florida

USA
Sam Dino Stark Liquid Laser USA Ripoff Liquid Laser USA scam, Liquidlaserusa ripoff, liquid laser usa sam stark scam, liquidlaserusa sam di Sam Stark at Liquid Laser USA Played Bully by refused to pay for the services they contracted with verbal threats Boca raton Florida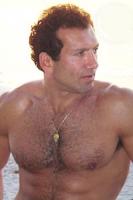 ←
Is this
Ripoff Report
About you?
Ripoff Report
A business' first
line of defense
on the Internet.
If your business is
willing to make a
commitment to
customer satisfaction
Click here now..
Does your business have a bad reputation?
Fix it the right way.
Corporate Advocacy Program™
Summary: Sam Dino Stark, CEO of Liquid Laser USA Played Bully by refused to pay for the services they contracted with verbal threats.
Sam Dino Stark, CEO of Liquid Laser USA signed a contract to develop a website of LiquidLaserUsa.com but Sam Stark refused to pay the residual payment Upon completion of the web site.

Mr Sam Dino Stark played bully and made verbal threats like a psycho. You can't talk sense to him.

Mr. Sam Dino Stark's bullying and fraudulent activities should always be reported to your website and local law enforcement office.
Click Here to read other Ripoff Reports on Sam Dino Stark Liquid Laser USA Ripoff
Search for additional reports
If you would like to see more Rip-off Reports on this company/individual, search here:
Search Tips

Advertisers above have met our
strict standards for business conduct.