Complaint Review:

Structured Services Group Incorporated
Structured Services Group Incorporated

St. Cloud, Minnesota

USA
Structured Services Group Incorporated: Kristin Lee Oikari AKA Kristin Lee Moran, Derek Legendre Kristin Lee Oikari AKA Kristin Lee Moran and Derek Legendre are scam artists St. Cloud Minnesota
*Consumer Comment: SCAMMED TOO
*Author of original report: Kristin Oikari Kristin Lee Oikari Kristin Moran Kristin Lee Moran
*REBUTTAL Owner of company: NO CALLS from supposed contractor
*Author of original report: Kristin Oikari AKA Kristin Moran
*REBUTTAL Owner of company: Improper Procedure
*Author of original report: Here are more photos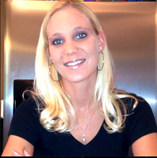 ←
Is this
Ripoff Report
About you?
Ripoff Report
A business' first
line of defense
on the Internet.
If your business is
willing to make a
commitment to
customer satisfaction
Click here now..
Does your business have a bad reputation?
Fix it the right way.
Corporate Advocacy Program™
Kristin Lee Oikari AKA Kristin Lee Moran DOB: 03/28/1984 based in St. Cloud, Minnesota
and
Derek Legendre based near Thibodaux, Lousisana
Are criminal scam artists. They present themselves as "go between" contracting companies that match up contractors with people needing work done. The jobs are legitimate, but Kristin Lee Oikari and Derek Legendre receive payment from the customers and do not pay the contractors. They have been running this scam either individually or together under different company names, several of which are already mentioned on RipOff report. 911 Tech Guys was one of Kristin Lee Oikari's previously mentioned scams. Kristin Lee Moran is her married name.
I believe Kristin Lee Moran is currently on probabtion in St. Cloud, Minnesota after criminal conviction for disorderly conduct in Minnesota Case No. [continued below]....
.....
73-CR-12-9708. According to the court docket, she owes $385.00 to the legal system, and has not paid any of it. According to the court docket, this amount was sent to collections on 05/20/2013. Kristin Lee Oikari was also convicted in 2003 of underage consumption of alcohol in Milaca, MN in Minnesota Case No. 69-T7-03-600378.
Kristin is a very smooth talker and presents herself and her fake company as being well established and well respected. Kristin Lee Oikari and Derek Legendre have paid close attention to detail in making their website(s) appear legitimate. I can't find a physical address anywhere on the website though, and this should have been my first indication that it is was not legitimate.

Kristin Lee Oikari's Facebook Page is .facebook.com/kristin.l.oikari
Kristin's cell number is: 612-719-7109
Derek Legendre's Facebook Page is at.facebook.com/Nolaboy985
Derek's cell number is: 612-594-7703.
As I said, Derek is in Lousiana but his 612 cell number is a Minnesota area code, where Kristin Lee Oikari lives. There is obviously significant collusion between these two. I imagine their cell numbers will be shut off when they take their website(s) down. Given their history, you should expect to see them show up again under a new company name.
Click Here to read other Ripoff Reports on Structured Services Group Incorporated
Search for additional reports
If you would like to see more Rip-off Reports on this company/individual, search here:
Search Tips

Advertisers above have met our
strict standards for business conduct.